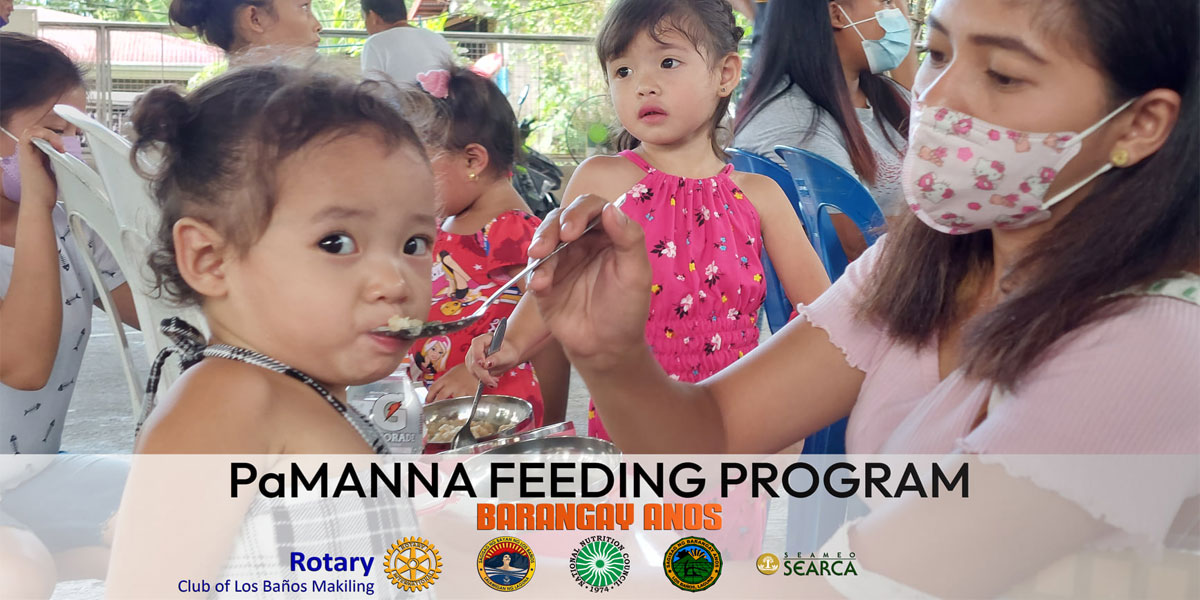 The Southeast Asian Regional Center for Graduate Study and Research in Agriculture (SEARCA) has partnered with local interest groups to support a feeding program that aims to improve maternal and child nutrition in Los Baños, Laguna.
SEARCA joined hands with the Rotary Club of Los Baños Makiling and the Lactation, Attachment, Training, Counseling, Help Los Baños (LATCH LB) to provide support to the Municipality of Los Baños through the Municipal Nutrition Action Office for the PaManna Feeding Program. LATCH is a non-profit organization that offers quality lactation education and mother-to-mother breastfeeding counseling services since 2006.
SEARCA Director Glenn B. Gregorio said, "By providing children and low-income families access to food, healthful diet and nutrition education through the PaManna Feeding Program, we could attain an improved and healthy lifestyle."
The PaManna Feeding Program is a three-month feeding initiative intended to improve the nutritional status of 100 undernourished children ages one to five years old and 100 pregnant and lactating mothers from different barangays in Los Baños.
The feeding progrgam's pilot run was held in Barangays Timugan, Tadlac, and Malinta last March 7.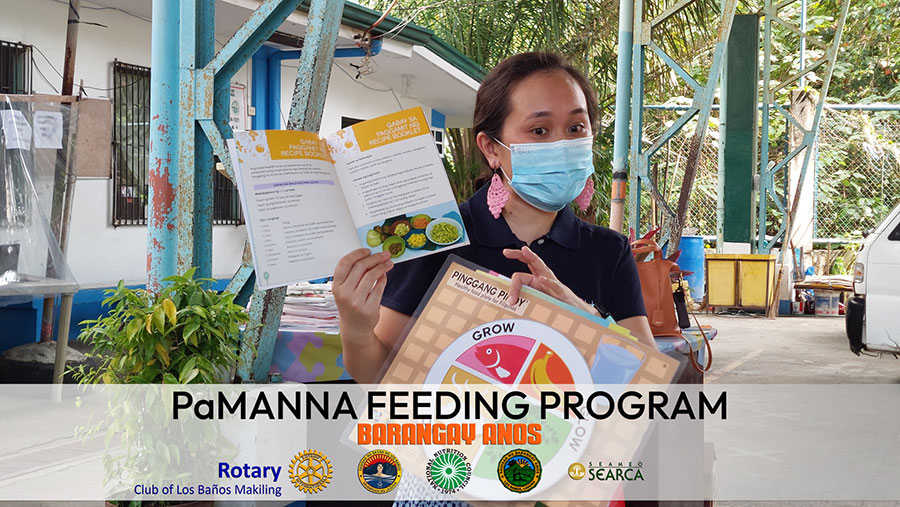 "It is our goal to take care of the health of 200 mothers and their children by providing them newly-cooked and nutritious food three times a week in a span of three months," said Armi Shyr Anastacio-Baticados of LATCH.
Dr. Gregorio said SEARCA's support to the endeavor is aligned with its focus on food and nutrition security in its current five-year development agenda. SEARCA's partnership with the local LB groups for the feeding initiative is part of its community relations program.