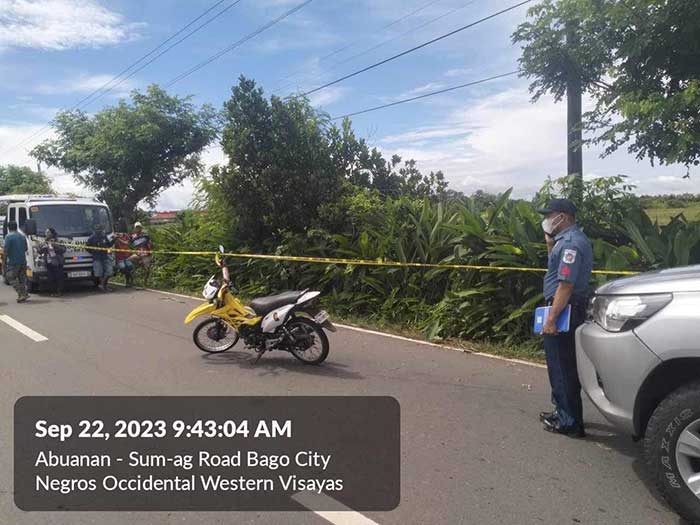 By Glazyl Y. Masculino
BACOLOD City – The Bago City Police Station in Negros Occidental is in the process of eliminating the possible angles behind the killing of two men who were found in Barangay Dulao last week.
This, after police identified the second victim as Scott Arevalo of Barangay Singcang-Airport here.
His identity was known Sunday, a day after the first victim Edward Pille, 29, of Barangay Alijis here was also identified.
Lieutenant Colonel Jay Malong, city police chief, said they are exploring many angles.
One of which was drug-related, since the two victims were reported to have been allegedly involved in illegal drugs based on the revelation of their families.
Malong said Arevalo had eight records with the police here, including physical injuries, illegal gambling, and a drug offense, while Pille had a previous homicide case.
Arevalo and Pille were hogtied and their faces were covered with packing tape when found by a duck raiser in Purok Talutog, Barangay Dulao last Friday.
A lever hose was also seen tied on their neck, which is an indication of a possible strangulation.
Malong said the two victims were last seen alive on Thursday night at the Goldenfield Commercial Complex in Barangay Singcang-Airport here, where they worked as jeepney barkers or dispatchers.
The two were seen leaving the area that night on board a motorcycle.
Malong believed that the victims were killed here and were just dropped in Bago City between 12 midnight and 4 a.m. on September 22.
He said that the investigation is ongoing until they can narrow down the angle to establish the motive.