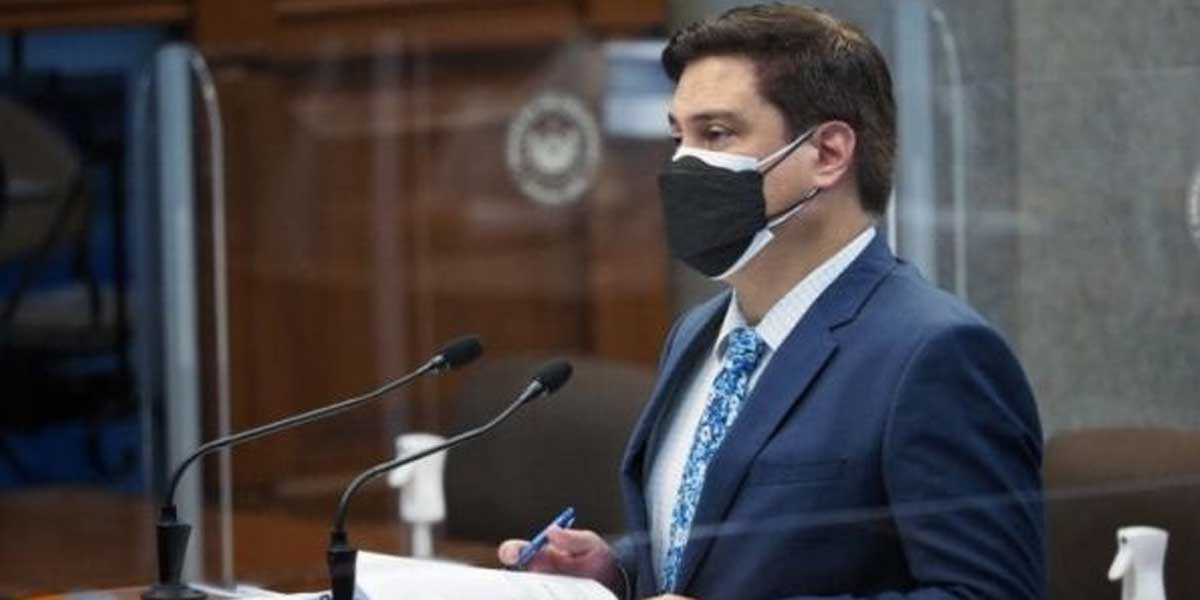 By Dolly Yasa
BACOLOD City – Senate Majority Leader Senator Juan Miguel Zubiri on Tuesday pushed for a Senate inquiry on the impending importation of sugar by the Sugar Regulatory Administration (SRA) even at the height of sugar production in sugar producing regions in the country.
In Senate Resolution No. 995, Zubiri said there is a need to provide a clear-cut government policy on importation during the harvest and milling season not just for sugar but for other agricultural products as well so as not to unnecessarily burden our small and poor farmers.
The resolution resolved to direct the Committee on Agriculture, Food and Agrarian Reform to conduct an inquiry in aid of legislation, on the recent order of the Sugar Regulatory Administration to allow the importation of sugar even at the height of the harvest and milling season, as well as importation programs of the government on other agricultural products.
He said the farmers have been complaining since last year on the import-dependent
programs of the Department of Agriculture when it comes to agricultural products such
as rice, corn, pork, beef, chicken, and fish as these negatively impact on their income and productivity.
In the case of sugar farmers, they have been asking for help in dealing with skyrocketing fertilizer and diesel prices since 2021 but they have not heard of any intervention from the Department of Agriculture (DA) and the SRA as urea now sells for around P2,400 from just P800 some 18 months ago and diesel prices doubled from P27 over the same timeframe.
Zubiri also cited that in Negros Occidental for instance, millgate prices of several sugar mills have dropped significantly over two bidding weeks: Victorias Milling Company dropped by P240 for every 50-kilogram bag of raw sugar, SONEDCO by P213, Hawaiian Philippines and First Farmers by P136, and Central Azucarera de La Carlota by P188.
In the neighboring island of Panay, URC Passi in Iloilo dropped by P223 and millers in Bukidnon by about P100.
Meanwhile, the Sangguniang Panlalawigan of Negros Occidental presided by Vice Governor Jeffrey Ferrer unanimously passed a resolution objecting to the impending sugar importation by SRA through Sugar Order No. 3 issued by SRA Administrator Hermenegildo Serafica.
The resolution said that among all the stakeholders in the sugar industry, sugar producers who were adversely affected by Typhoon Odette in 2021 suffered the most in agricultural production damages estimated at P1.2 billion in.
It further said that the timing of the entry of the imported sugar to the country will coincide with the ongoing milling which will adversely affect the income of sugar farmers who now are reeling from the prohibitive cost of fertilizer and fuel.