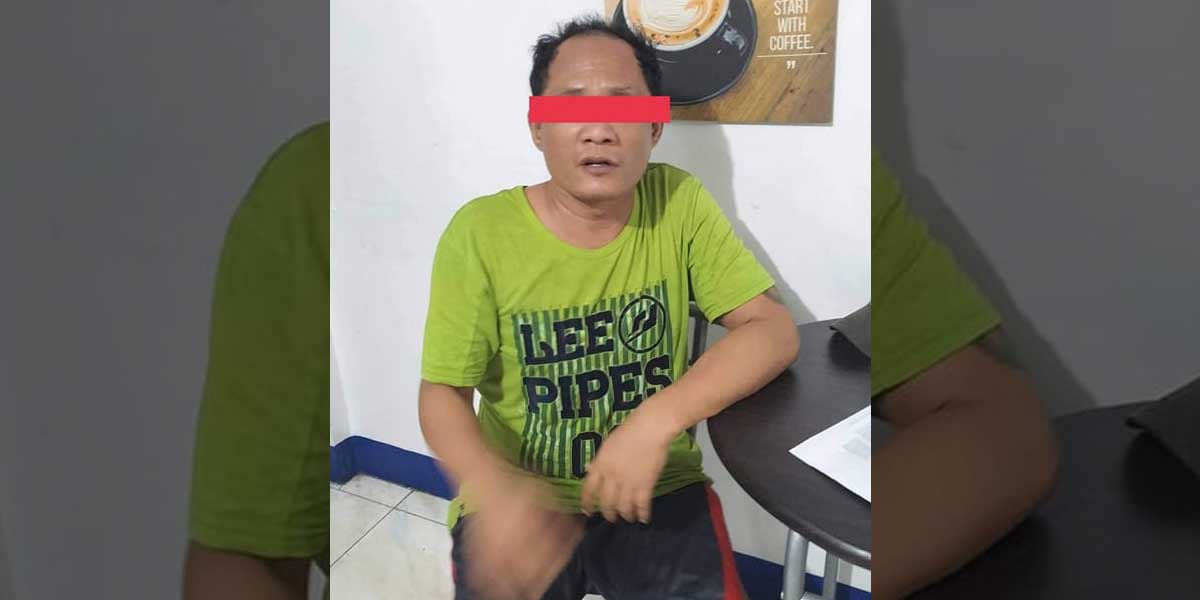 By Jennifer P. Rendon 
A drunk man who went unruly inside the Iloilo Terminal Market at Barangay Flores, City Proper, Iloilo City was arrested morning of June 9, 2022.
But aside from alarm and scandal and violation of a city ordinance, Erwin Galvarole, 38, a resident of Zone II, Barangay Rizal Pala-Pala, City Proper, will also be slapped with a charge for violation of Republic Act 9165 (Comprehensive Dangerous Drugs Act of 2002) after a sachet of suspected shabu was seized from his possession.
Prior to Galvarole's arrest, he was accused of creating alarm and scandal inside the public market.
Staff Sergeant Frederick Suarez, also a resident of Zone II, Rizal Pala- Pala village, was on beat patrol when he was informed that Galvarole went rowdy inside the market and challenged vendors to a fist fight.
Suarez subsequently arrested the suspect and recovered from him a 13-inch knife.
When he was frisked inside the police station, the suspect yielded a sachet of suspected shabu.
But Galvarole denied owning the substance.
Galvarole, a lumpia wrapper vendor, was earlier accused of stabbing a fellow vendor while the latter was sleeping mid-morning of March 19 inside the Iloilo Terminal Market.
He repeatedly stabbed Juni June Dingcong, 49, of Barangay North Baluarte, Molo.
The CCTV camera caught Galvarole plunging a small knife into Dingcong as the latter was sleeping on a chair in front of a computer shop.
The victim suffered wounds on his chest, neck, back portion of his body, and left fingers.
Galvarole later surrendered to police authorities.
The charges against Galvarole may have been dropped after Dingcong's family signified that they are willing to drop any criminal charge if the suspect would shoulder Dingcong's hospital expenses.