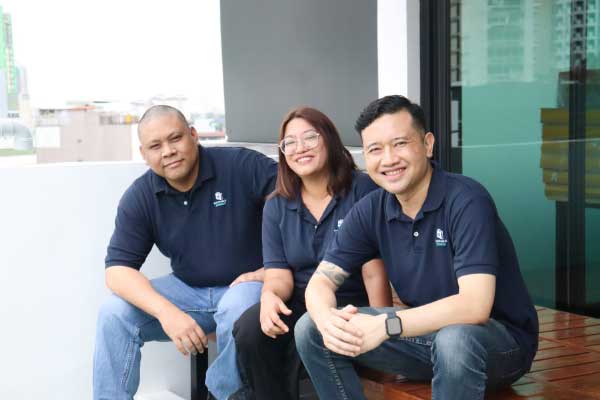 Shoppable Business, the B2B eCommerce marketplace and technology company, has closed its oversubscribed pre-seed financing round of US$1.15M. The company aims to digitize procurement and wholesale distribution in the Philippines, paving a better way to buy and sell for businesses.
Foxmont Capital Partners and Seedstars International Ventures co-led the round, alongside a global network of angel investors with deep knowledge and connections in digitizing procurement and wholesale distribution in the Philippines and Southeast Asia. Past investors include AHG Lab who provided initial funding and early stage support for Shoppable Business.
"Sourcing and procurement have traditionally been a very manual and a very challenging experience in the Philippines. The lack of transparency in pricing and difficulty in finding goods at scale and quickly is something Filipino companies have had to deal with for too long.  Shoppable Business helps to directly solve that problem, and we believe Carlo and his team are exactly the right team to do it," says Franco Varona, Managing Partner of Foxmont Capital Partners.
"Shoppable is an innovative platform that addresses a critical gap in B2B procurement in Southeast Asia. By improving access and transparency, Shoppables aim is to solve the pain points of procurement for businesses. We look forward to supporting their vision to make B2B procurement in the Philippines more efficient, accessible, and reliable." shared Patricia Sosrodjojo, General Partner at Seedstars International Ventures.
"In early stage startup investments, funders are essentially underwriting the Founders' character, track record, and vision. Even from Shoppable's early days, Carlo and his team already had these rockstar foundations that could revolutionize B2B procurement in the Philippines and Southeast Asia," says Rene Cuartero, CEO of AHG Lab.
The funding will be used to grow Shoppable Business' business development team, develop more products and features, and expand into new markets within the region.
Shoppable Business helps any business or "business consumer" looking for branded products and services to procure for their own use and retailers/resellers looking for new products to sell in their own stores.
This is especially beneficial in the Philippines where it is difficult to procure authentic branded products online and offline. The country's eCommerce sector has not seen innovations dedicated to business owners/consumers since social commerce was introduced in 2015, and all its technology was designed for individual consumers in general. In the absence of a B2B marketplace in the Philippines, suppliers and companies primarily turned to FB Marketplace and classified ads for doing business online, yet processing orders was still a tedious and traditional process.
Carlo Silva, co-founder and CEO of Shoppable Business, says, "Our cost-effective eCommerce procurement technology, access to 100% authentic branded products and services at wholesale prices with no MOQ, empower entrepreneurs so they can focus on growing their business.
Consistent with its mission to help sellers and brands worldwide, Shoppable Business aims to make eCommerce better, accessible, and convenient for customers at the best pricing, with faster shipping, better selection, and guaranteed product authenticity. It is a proud marketplace partner of GS1 Philippines. GS1 is the global standard for barcodes and product identification, present in 116 countries, has 2M+ member companies, and does 6B+ in daily transactions.
Shoppable Business also guarantees the issuance of official BIR-certified sales invoices and receipts with every purchase, which companies need in the Philippines to claim the full purchase on their books.
Shoppable Business is well on its way to building the largest network of vetted suppliers in the country. It offers thousands of products from hundreds of trusted brands, such as computer equipment, furniture, appliances, construction supplies, made-to-order goods, food and business services, and much more!
The company is managed by a team of experts who have been on every side of the eCommerce coin. CEO Carlos Silva (LinkedIn: https://www.linkedin.com/in/ceesilva/) is a serial entrepreneur and eCommerce expert who has been building businesses in the industry since the 2000s. Joining him are COO Sam Blanquera (LinkedIn: https://www.linkedin.com/in/samblanquera/), an entrepreneur and e-commerce operations and logistics expert, and CTO Chris Blanquera (LinkedIn: https://www.linkedin.com/in/christian-blanquera-bb072838/), a hardcore developer, entrepreneur, and startup veteran.