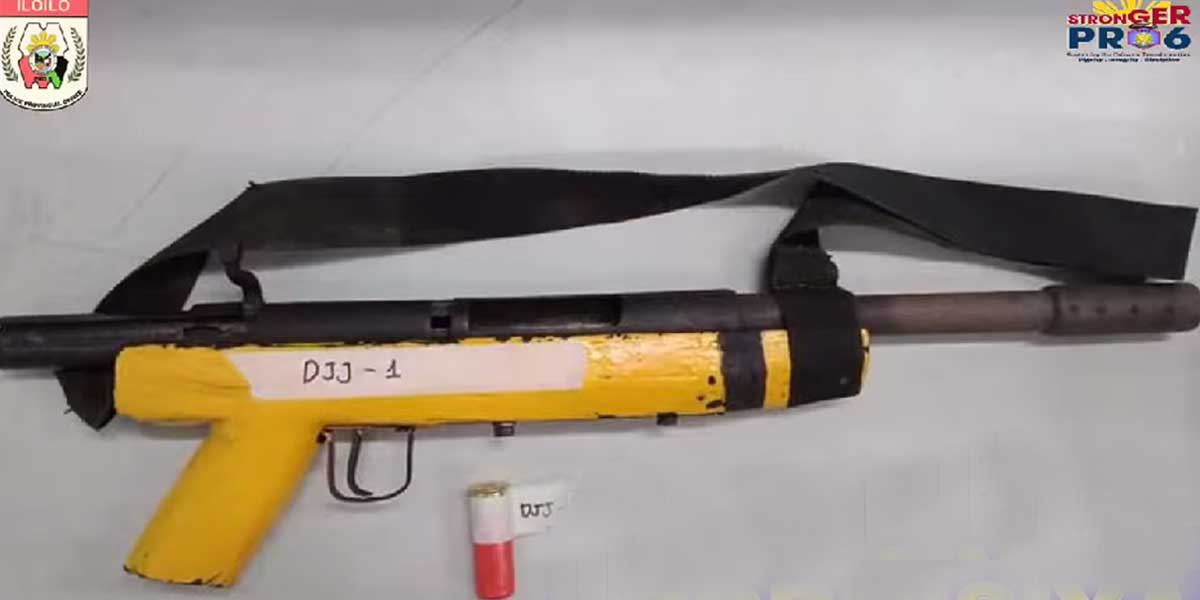 By Jennifer P. Rendon
A 57-year-old man was arrested after he was caught brandishing a firearm late evening of March 7, 2022 in Pavia, Iloilo.
Police identified the suspect as Deliserio Jagolino, a resident of Barangay Balabag, Pavia, Iloilo.
Major Rolando Araño, Pavia police chief, said residents of the nearby Barangay Amparo called for police assistance after they saw Jagolino carrying a 12-gauge shotgun.
The suspect was believed to be drunk.
Araño said residents claimed that he appeared to be poking his gun randomly while walking around Amparo village.
The suspect is now detained and will be charged for violation of Republic Act 10591 (Comprehensive Firearm and Ammunition Regulation Act) and COMELEC Resolution No. 10728).
Jagolino and 95 other persons were arrested for violation of COMELEC Resolution 10728.
As of February 6, Aklan police has arrested 11 individuals; Antique with 3; Capiz with 4; Guimaras with 2; Iloilo Province with 16; Negros Occidental with 40; Iloilo City with 10; and Bacolod City with 9.
Under Commission on Elections (Comelec) Resolution No. 10728 promulgated on Nov. 10, 2021, "no person shall bear, carry or transport firearms or other deadly weapons outside his/her residence or place of business, and in all public places, including any building, street, park, private vehicle or public conveyance, even if he/she is licensed or authorized to carry the same, unless authorized in writing by the Commission, through the Committee on the Ban on Firearms and Security Concerns (CBFSC)."
The prohibition covers the use of airguns and airsoft guns.