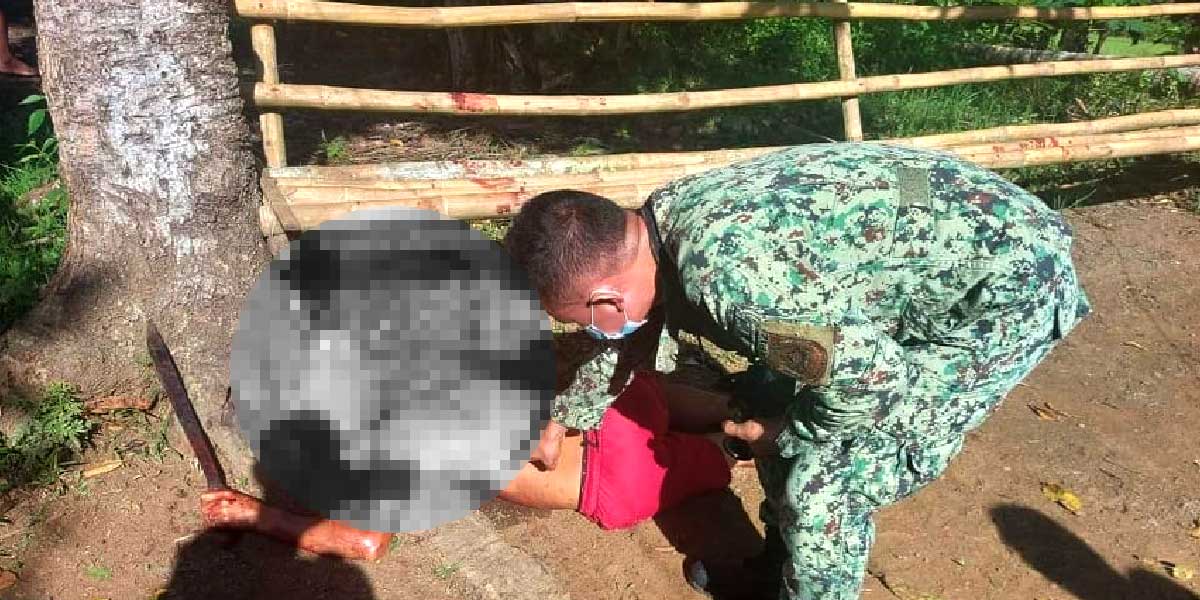 By Felipe V. Celino 
ROXAS CITY, Capiz– "Salot kag wala pulos nga utod".
This was the statement of a man against his brother who was shot dead by a nephew Friday afternoon at Sitio Naagus in Brgy. Majanlud, Sapian, Capiz.
In a radio interview, Anthony Banate said his younger brother Oscar Banate was very unruly when he was drunk and even threatened to kill all members of their family.
Anthony said Oscar hacked him in 2009, but he did not file any charges or even took revenge.
Anthony added that the victim has four children – two girls and two boys – who live in Brgy. Talon, Roxas City.
Anthony also claimed that Oscar allegedly molested one of his daughters, the reason why he left their house.
Earlier reports indicated that Oscar was single, but it was later learned that he was a widower.
On the other hand, the village chief has described Jonard Banate, the nephew who shot Oscar to death, as a good and hardworking person.
Punong Barangay Romeo Urdas of Brgy. Majanlud, Sapian, Capiz said Jonard was a soft-spoken farmer and had no bad record in the barangay.
"Even if he was drunk, Jonard is behaved and never engaged in trouble," Urdas said.
Oscar allegedly ambushed Jonard with a bolo at around 6 pm Friday last week.
Jonard eluded the bolo attack then shot Oscar with a handgun.
Oscar died at the Sen. Gerardo Roxas Memorial District Hospital in Dao, Capiz.
A 25-inch fighting bolo allegedly owned by the victim was found at the scene.
Police investigation indicated that Jonard got angry at Oscar after the former cut down their coconut tree.
The suspect is presently detained at the police station after he voluntarily surrendered.