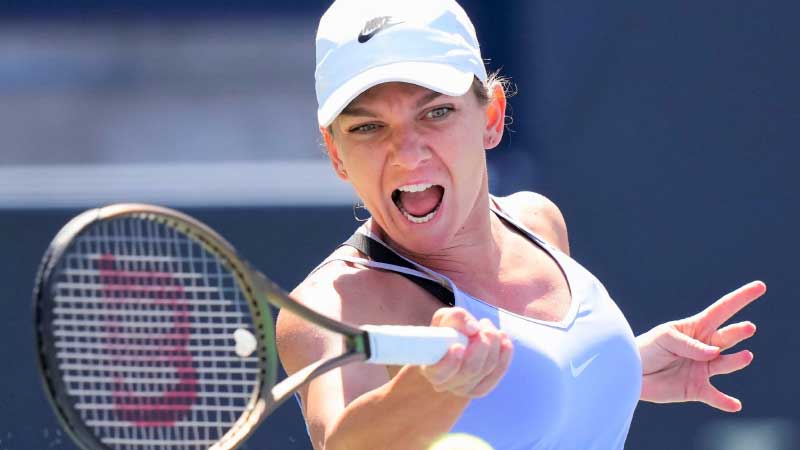 By Leobert Julian A. de la Peña
Former world no.1 female tennis player Simona Halep quickly reacted to the four-year professional ban slapped on her by the International Tennis Integrity Agency (ITIA) and is ready to appeal to dissolve any doping allegations.
The Romanian tennis ace broke her silence last September 13, 2023, and said that she stands her ground that contaminated supplements are the cause for the detection of banned substances during the past medical tests she underwent under the ITIA.
Halep said that these doping allegations are all false and she is hoping to clear her name any time soon when her team kicks off the legal process of uplifting her ban that is effective until October 6, 2026.
"I intend to appeal this decision to the Court of Arbitration for Sport (CAS) and pursue all legal remedies against the supplement company in question," said Halep to Reuters.
Last May 20, 2023, the ITIA already had initial findings that Halep tested positive for a banned substance.
The two-time Grand Slam world champion was also banned from the sport last year after she was detected for an anti-anemia medication, Roxadustat.
This year, the ITIA revealed that Halep had irregularities in her biological passport, a needed procedure to be done to test the player's blood.
The ITIA then followed up that her biological passport had the presence of another banned substance and was subject to tons of violations from the organizing body.
However, Halep reiterated that these substances were found in licensed supplements that she took when she started to adjust her nutritional intake recommended by her trusted team of physiotherapists.
In all those supplements, not a single banned substance was listed in the ingredients, but the ITIA still found traces of HIF inhibitors.
An HIF inhibitor is banned from professional tennis because it increases endogenous production of erythropoietin and stimulates the production of hemoglobin and red blood cells.
"This group ignored the fact no prohibited substance has ever been found in my blood or urine samples with the sole exception of one August 29 positive test for roxadustat," added Halep.