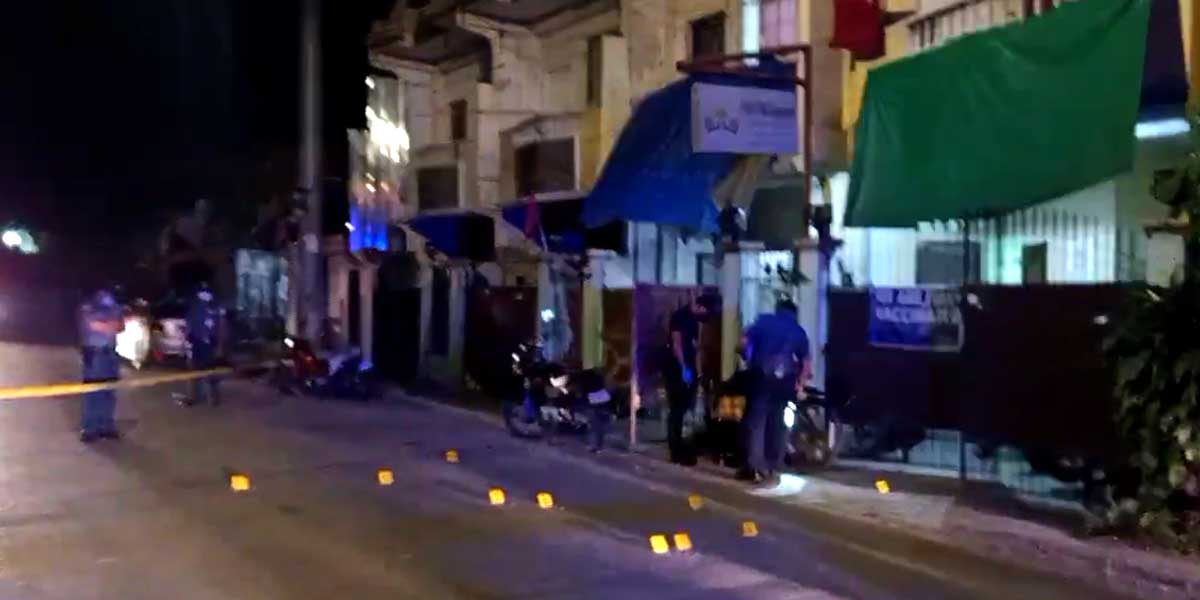 By Jennifer P. Rendon 
Six persons were wounded following a drive-by shooting incident evening of August 2 at Jaro, Iloilo City.
Police identified the victims as Mark Louie Ringor, 34, a native of Cavite City but is now staying in Malay, Aklan; Jessen Deaño, 27, an engineer and resident of Palaciawon, Barotac Nuevo, Iloilo; alias Jan-Jan, 17, and Antonio Gasis, 36, both residents of Barangay Tacas, Jaro; Edgar Castro, 26, of Barangay McArthur, La Paz, Iloilo City; and Ace Jerald Locsin, 19, of Molo, Iloilo City.
Ringor was the group's supervisor at construction firm Finlay Development Corporation.
The group was celebrating his birthday at his apartment in Barangay Tacas when the incident happened 10:30 p.m. Tuesday,
Captain Eduardo Siacon, Jaro police chief, said the two motorcycle-riding suspects were wearing shirt and black pants and had their crash helmets on.
At that time of the gun attack, the apartment's gate was half-open.
The two suspects stopped in front of the gate and shot the victims who were at the apartment's garage.
Siacon said the backrider fired two caliber .45 pistols at the victims.
"He looked like an action star. He had two guns on both hands and shot the victims at the same time," Siacon said.
A visitor who went inside to use the comfort room was spared from the attack.
Those inside the unit were also unscathed.
Ringor was hit on his left leg and lower back portion of the body while Deaño sustained gunshot wound on the right back portion of his body.
Siacon said Alemaña was hit on the right shoulder while Gasis suffered wounds on his right hand and right eye.
Castro, on the other hand, was hit on the lower back of his body while Locsin suffered injury on the left knee.
The victims suffered no fatal wounds except Gasis whose eyesight could be affected by his wounds, Siacon said.
Four victims were rushed to Western Visayas Medical Center while the other two were taken to West Visayas State University Medical Center.
The assailants immediately sped away and exited to Barangay Quintin Salas.
Meanwhile, Siacon said they still have no persons of interest behind the shooting episode.
"All of them claimed they have no known enemies. They are also alleging they have not been involved in any incident in the past that could trigger someone to have them killed," he said.
But Siacon believed that the shooting was not a random incident.
"One of them could really be the target," he said.
As this developed, Siacon said they are gathering more evidence to shed light on the shooting episode.