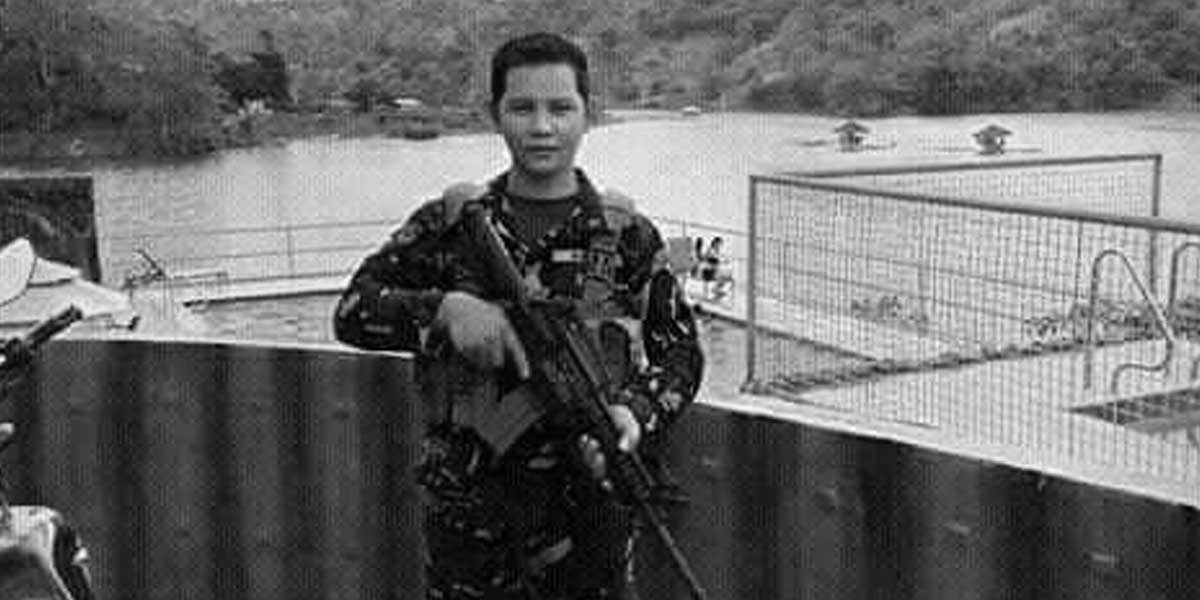 By Jennifer P. Rendon
With a vow to give justice to his death, family, friends, and colleagues laid Corporal Frederick Villasis to rest in Sigma Public Cemetery in Capiz province on September 4.
Villasis was buried weeks after he was killed by New People's Army (NPA) rebels in a hinterland village in Tapaz, Capiz on August 11.
The Philippine flag, which was draped over his casket, was given to his surviving spouse, Shella.
Earlier, the Philippine Army's 3rd Infantry Division vowed to pursue criminal charges against those responsible for the killing.
Major Cenon Pancito III, 3rd ID spokesperson, said that Villasis' wife would stand as complainant against the suspects.
His widow had earlier asked the Tapaz Police Station that she would take care of the legal matters after her husband's burial.
Villasis' body was first brought to his hometown Jamindan, Capiz. Another wake is scheduled at the couple's residence.
The 3ID has earlier said that charges might be filed against members of the NPA's Komiteng Rehiyon Panay (KR-P) and its umbrella unit, the Central Front.
"We have reason to believe that it's an act perpetrated by both the Central Front and the NPA's Sentro De Gabidad (SDG)," he said.
Most probably, they would file murder charges owing to the lack of jurisprudence on Republic Act No. 11479 or the Anti-Terrorism Act of 2020.
Villasis was on a mission to follow up on peace and development initiatives in Barangay Lahug when NPA members waylaid him.
He was flagged down while on board a motorcycle with a woman backrider who was later identified as Barangay Kagawad Analyn Giganto.
Incidentally, Analyn was wife of Roy Giganto, one of the nine persons killed during a police operation in several Tapaz villages on Dec. 30, 2020.
Villasis was subsequently abducted, and his body was found later.
Analyn said she pleaded for the NPA rebels not to physically hurt the soldier. She was allegedly assured that they would only ask the soldier some questions.
But Analyn said that the NPAs betrayed her.