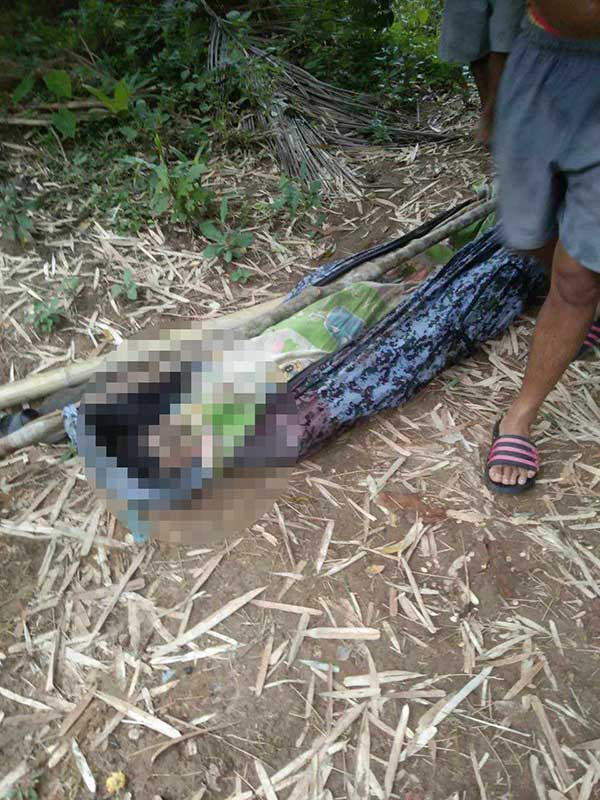 By Jennifer P. Rendon
The Philippine Army's 82nd Infantry Battalion confirmed on Thursday that the slain New People's Army (NPA) was already identified.
A relative confirmed that the body, who was believed to be abandoned by his comrades around 700 meters from the encounter site, was that of Jemar Diaz.
The 21-year-old resident of Barangay Tacayan, Tapaz, Capiz allegedly joined the movement in December 2020.
His aunt, Marison Diaz, and Barangay Captain Nonito Lingaya of Tacayan village confirmed the rebel's identity.
Diaz also revealed that Jemar had not returned home since he joined the group almost three years ago.
Both of his parents and a brother are alleged NPA members, too.
Meanwhile, the 82nd IB said that Jemar will be transferred to their residence in Tacayan after the PNP Scene of the Crime Operations (SOCO) team finishes its post-mortem investigation and his next of kin has settled some documentary requirements.
The 82IB added that they are in close coordination with the family to provide them with assistance as may be necessary.
As this developed, there were reports that there were at least four wounded rebels who sought refuge in undisclosed houses in the vicinity of the encounter site and in nearby villages.
However, one of them died after not getting immediate medical assistance.
That person was eventually buried in a still undisclosed area in Jayubo village.
Meanwhile, Major General Marion Sison, 3rd Infantry Division commander, once again reiterated his call for the remaining rebels to lay down their arms and tread the path of peace.
He urged them to abandon the futile armed struggle and live a peaceful life with their loved ones.
Sison also called upon the residents of Barangay Jayubo and adjacent barangays to report any information on the whereabouts of the wounded rebels so that they can be given proper medical care.
"The death of Jemar is another concrete example of how the local terrorist group treats its lowly members. When he was wounded and became a burden in their withdrawal, they abandoned him to suffer and die a tragic death. This incident should serve as a wake-up call for the remaining rebels. Leave the group and be with your family. You all certainly deserve a second chance at life and be a productive member of the society," Sison said.