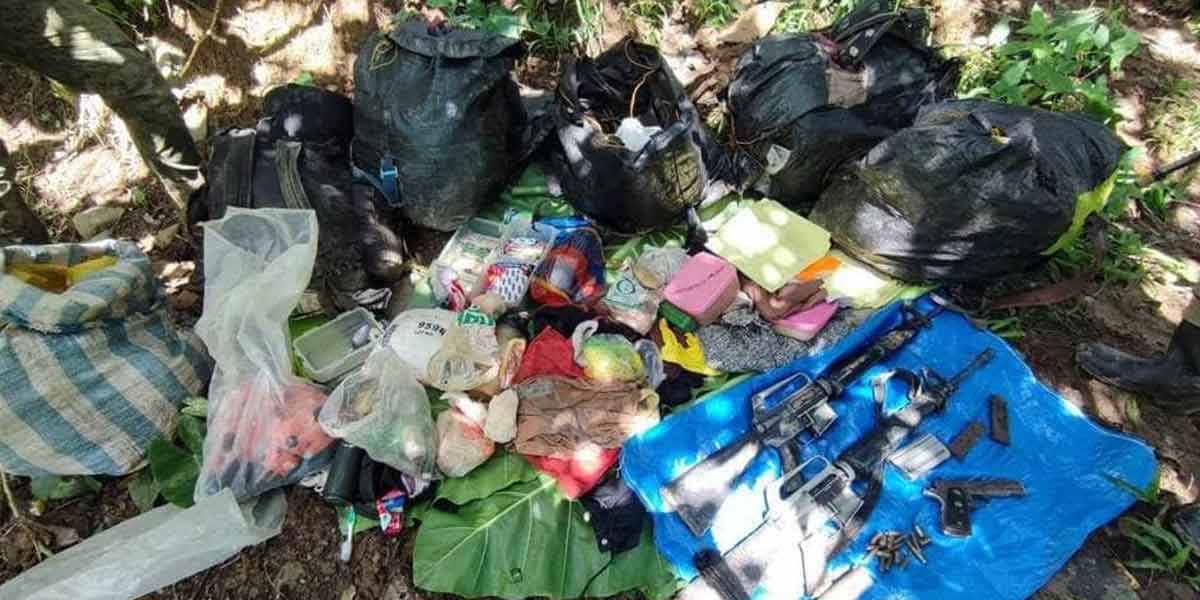 By Jennifer P. Rendon
A soldier was killed following another skirmish between members of the Philippine Army's 82nd Infantry Battalion and the New People's Army (NPA) early morning of September 19 at Lambunao, Iloilo.
But the 82nd IB has temporarily withheld the names of the casualties pending the notification to their respective families.
According to reports, the two soldiers were initially wounded during the encounter.
They were immediately evacuated to the nearest medical facility but one of them did not pull through.
Reports added that a platoon from the 82nd IB encountered around 10 armed terrorists from the Baloy Platoon of the NPA Komiteng Rehiyon-Panay (KR-P)'s Central Front around 6:23 a.m. Tuesday at Sitio Agdalusan, Barangay Jayobo, Lambunao.
Upon receiving of the report, the government troops proceeded to the area and encountered armed persons.
A firefight then ensued for about 20 minutes.
The armed rebels then scampered into different directions leaving behind two M16 Armalite rifles, two caliber .45 pistols, and subversive documents.
The 82nd IB believed that the rebels suffered casualties as evidenced by bloodstains on their withdrawal route.
As this developed, Brigadier General Michael Samson, 301st Infantry Brigade commander, said that a pursuit operation was still ongoing in the vicinity of the encounter area.
"This proactive and resolute response by the 82nd Infantry Battalion underscores their unwavering commitment to safeguarding the security and well-being of Lambunao's residents," Samson said.
He underscored that what happened serves as a testament to the unwavering dedication of the military forces, who willingly put their lives on the line to maintain peace and order in the communities.
Samson added that the incident wouldn't, in any way, dampen their spirit but would even strengthen their resolve to pursue peace in Panay.