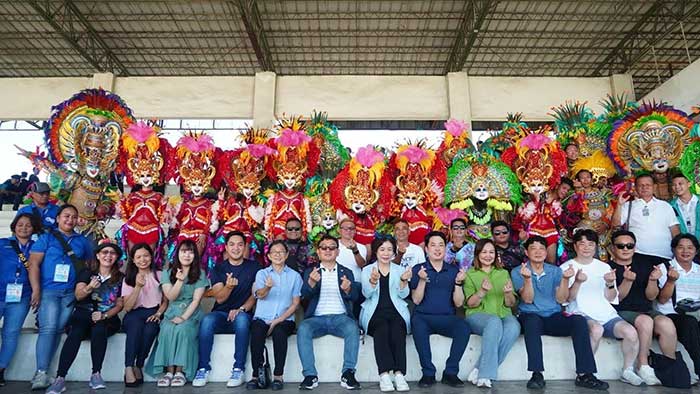 By Glazyl Y. Masculino
BACOLOD City – South Korean officials came to this city for a four-day benchmarking trip, including exploring the MassKara Festival here.
The local government welcomed City Council Chairman Keon Gi lk, and City Council members Kim Ho Suk, Kim Jeaung Rim, and An Yu An from Bacolod's sister city Andong.
Mayor Alfredo "Albee" Benitez said that the Andong City Council embarked on a cultural exchange journey, as they experienced the vibrant rhythm of Bacolod's Masskara Festival.
Bacolod is glad to celebrate traditions with you, the mayor said. He is hopeful that this will pave the way for a colorful collaboration between the two cities.
In a Facebook post, Councilor Em Ang, said the Korean officials are members of the Art and Culture Committee, who would like to exchange ideas regarding mask festivals.
Andong City is best known for its Andong Mask Dance Festival, a famous autumn festival that features an exciting dance festival mainly focusing on various masks from around the world. It is held every September in Andong, Gyeongsangbuk-do.
The festival traces its roots to ancient shamanistic beliefs and practices and is believed to have originated during the Joseon Dynasty (1392-1910), according to Ang's post.
Ang said that Bacolod's MassKara Festival dancers have performed a number of times in the past at the Andong Mask Dance Festival.
This year's MassKara Street Dance and Arena champion – Barangay Granada held a special performance for the Korean officials at the Paglaum Sports Complex here yesterday.