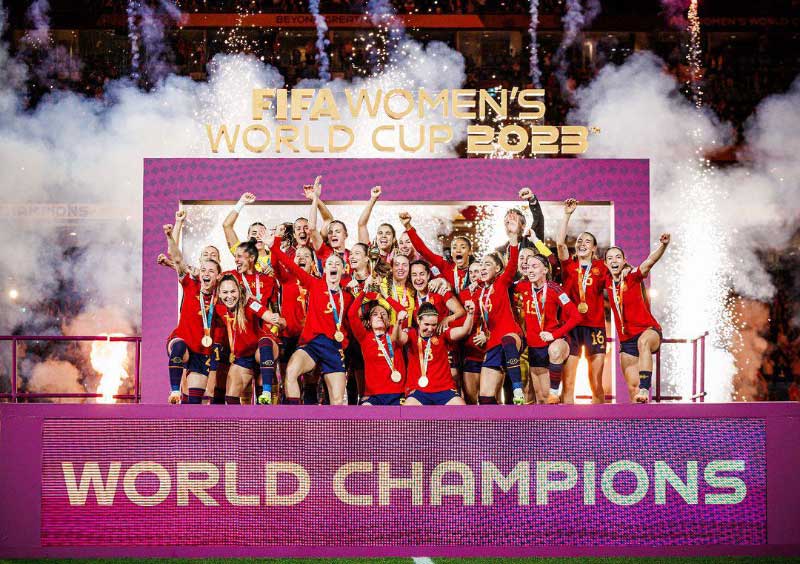 By Leobert Julian A. de la Peña
After eight tries, the Spain women's national football team can finally call themselves champions of the FIFA World Cup.
Tasked to take down the mighty England squad in the grand finals of the most prestigious women's football tourney, Spain gave their all in their last match for all the marbles and hacked out a thrilling 1-0 victory to bag their first-ever FIFA World Cup title last August 20, 2023.
Olga Carmona became the catalyst for Spain after cashing in the lone goal of the match in the 29th minute of the first half.
After a defensive stop in the middle of the pitch, the Spaniards quickly set up their offensive counter and generated the sequence on the left side.
Spain's Mariona Caldentey then wisely threw a perfectly-placed through ball to the trailing Carmona and converted the game-winning conversion with a thunderous left kick inside the penalty area.
The goal then struck pandemonium inside Sydney's Stadium in Australia especially the Spanish fans that came to support their women's national team.
Spain had the chance to double their lead seconds before the first half closed but Salma Paralluelo's attempt hit the goal post's bar that kept England's chances alive heading into the final 45 minutes of the win-or-go-home finals.
However, the match still went in Spain's direction after a penalty was rewarded to them when England was whistled for a handball violation.
Fortunately, Mary Earps, England's goalkeeper, anticipated Jenni Hermoso's free-kick attempt that helped them avoid a 3-0 hole.
England tried to ramp up their offensive schemes and were already desperate to enter the scoring column but Spain doubled up on their defense to prevent any conversions from the opposing squad.