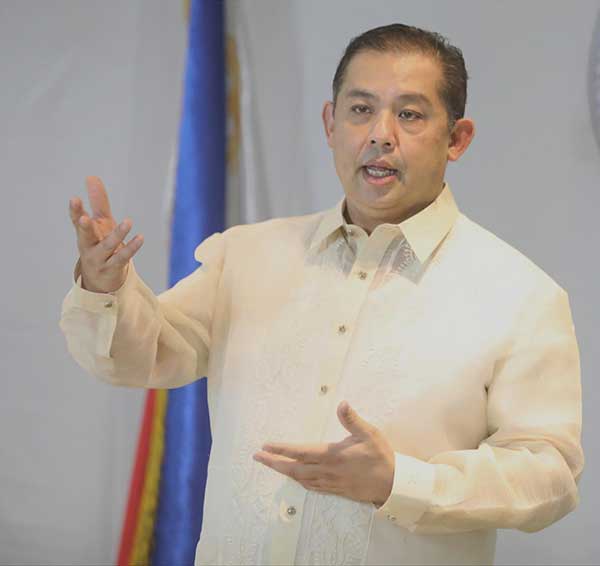 SPEAKER Ferdinand Martin G. Romualdez today said the House of Representatives will allocate funds to build critical infrastructure in Pag-asa Island, which includes storm shelters for fishermen, a solar power plant, and ice and cold storage facilities, among others.
In a press briefing following a short trip to Pag-asa Island, Speaker Romualdez said he and a small contingent of lawmakers saw for themselves the pressing challenges facing the island's local folk and the armed personnel manning the country's outpost in the West Philippine Sea.
"It's clear that Pag-asa Island needs a development plan. The House of Representatives will take the lead in coming up with such plan, being the institution responsible for the national budget and national policies that need legislation," Speaker Romualdez said.
A key priority, he said, is the construction of a storm shelter for fishermen where they can take refuge during typhoons or when they experience mechanical trouble while in the high seas.
"We will also help build a solar energy plant; ice and cold storage facilities; a desalination plant; satellite-based communication facilities; and conduct seafood-based livelihood training," he stressed.
Speaker Romualdez said these projects aim to address unique challenges faced by Filipino soldiers and fishermen operating in the disputed waters in the Spratly Group of Islands.
The Speaker said that through these projects, he hopes Filipino fisherfolk would be less fearful of conducting their day-to-day activities in the Spratlys, also known as the Kalayaan Group of Islands.
The Speaker added that supporting local troops in the area underscores the Philippine government's commitment to assert its sovereignty over its territorial waters.
"We toured the island and had lengthy conversations with our brave soldiers and kababayans in the community. This allowed us to get a first-hand account of what's really happening on ground and what needs to be done by Congress to address local issues," the House leader explained.
Before departing for Puerto Princesa to pay his respects to the late Mayor and Congressman Edward Hagedorn, the Speaker distributed solar lamps with AM/FM radios to soldiers and local residents in Pag-asa.
The trip to Pag-asa Island included House Majority Leader Mannix M. Dalipe, House Minority Leader Marcelino Libanan, and House Appropriations Committee Chairman Zaldy Co.