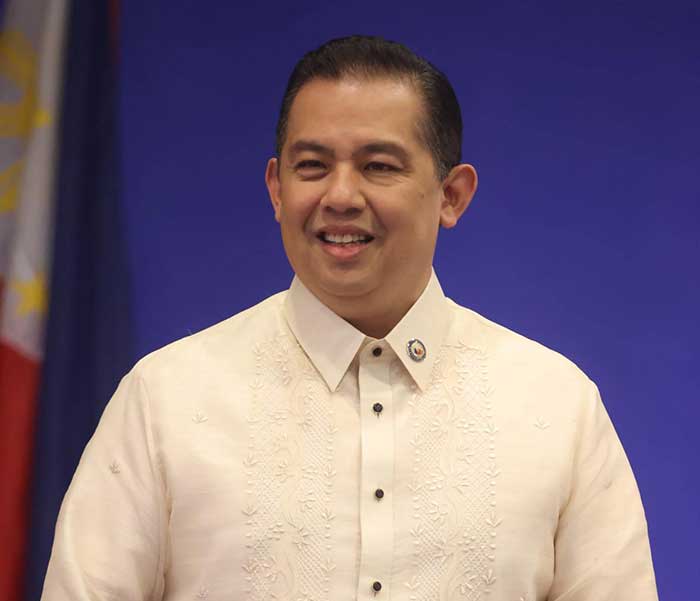 SPEAKER Ferdinand Martin G. Romualdez on Wednesday night authorized all standing and special committees to hold hearings during congressional break.
In her formal motion in the plenary, House Deputy Majority Leader and Pangasinan 6th District Rep. Marlyn L. Primicias-Agabas moved to allow all committees to continue with their work of producing important pieces of legislation during the break from September 28, 2023 to November 5, 2023.
"I move that we authorize all committees to conduct meetings and/or public hearings, if deemed necessary, during the House recess from September 28, 2023 to November 5, 2023," Primicias-Agabas told her colleagues.
"Is there any objection? The chair hears none, motion is approved," House Deputy Speaker and Ilocos Sur 2nd District Rep. Kristine Singson-Meehan responded in granting Primicias-Agabas' motion.
Speaker Romualdez, the head of the 310-strong House of Representatives, said he instructed House leaders to hold committee hearings during the break to ensure the expeditious passage of noteworthy and meaningful legislative measures, including those aimed at addressing high prices of basic commodities.
"While we already passed almost all of our priority bills listed under LEDAC (Legislative-Executive Development Advisory Council) and SONA (State of the Nation Address), we want to accelerate the passage of other House priority legislations," Speaker Romualdez said.
"We still have a lot on our legislative table and other urgent measures are in various stages of deliberation," Speaker Romualdez said in his speech before adjourning the session.
Under his leadership, Speaker Romualdez said they will continue to work hard and focus on shepherding the priority legislations of President Ferdinand "Bongbong" Marcos Jr. to address and serve the needs of the people during these challenging and difficult times.
Speaker Romualdez said House members "have been diligent in our parliamentary duties not only because it is expected of us, but also because we continue to be a faithful and dependable partner of the Executive department in bringing about policies that enhance the wellbeing of our fellow Filipinos and strengthen the capacities of both the national and local governments."
"I am confident that with our steady and stable pace, driven by our eagerness to fulfill our duties, the rest of our targets are achievable. Let us do our best and prove that through our solid efforts, the nation is in good hands…Let us continue working to fulfill our obligation and tackle the lawmaking process with greater fervor," he said.
Speaker Romualdez on Wednesday night took pride in the record accomplishments of the House of Representatives, passing all 20 LEDAC priority bills targeted for approval by both Houses of Congress by the end of December 2023.
"We are three months ahead of target…Salamat sa tulong ninyong lahat. Mission accomplished po tayo – tatlong buwan bago matapos ang deadline na nakagkasunduan ng Senate, House of Representatives at Executivdepartment," Speaker Romualdez, said.
Speaker Romualdez lauded the secretariat and congressional staff for their hard work, resulting in the record-breaking accomplishments of the House of Representatives.
"Again, I thank all of you, including our hardworking secretariat and congressional staff, for a commendable job. Congratulations on the hard work, support, and efficiency," Speaker Romualdez said.
The Speaker also expressed his "heartfelt appreciation and profound gratitude" to his colleagues, including members of the minority for the chamber's achievement.