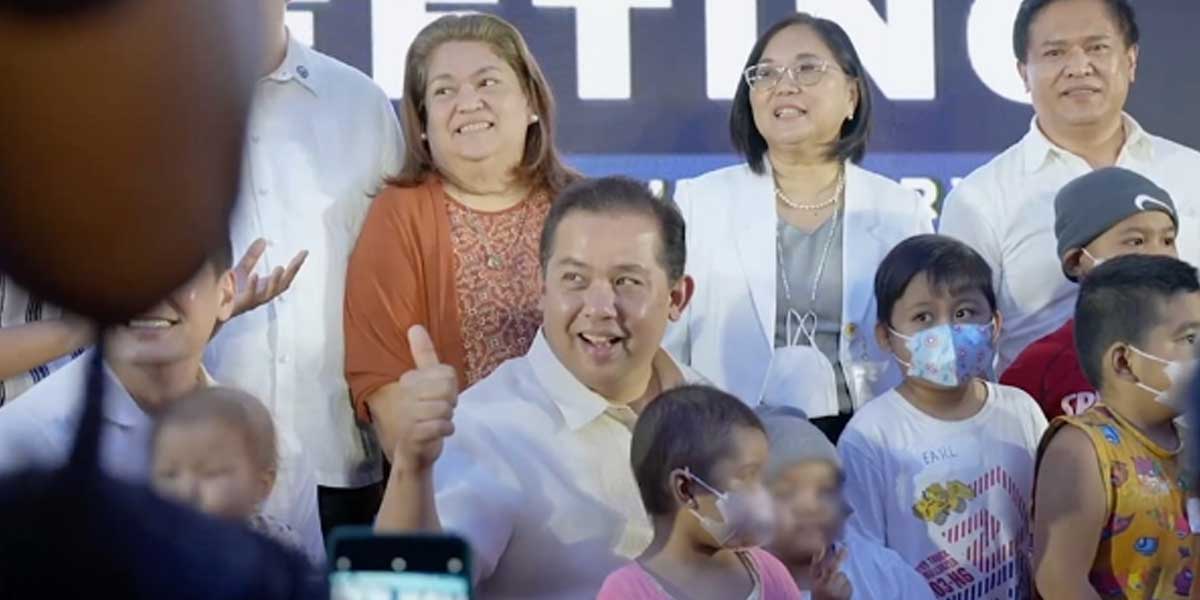 Speaker Ferdinand Martin G. Romualdez welcomed the agreement signed on the sidelines of President Ferdinand R. Marcos, Jr.'s participation in the Asia Pacific Economic Cooperation (APEC) Summit in San Francisco, California that would help Filipinos fight cancer.
Signed on Wednesday (US time) with Pres. Marcos as a witness, was the memorandum of agreement between Ayala Healthcare Holdings, Inc. (AC Health) with Varian Medical Systems Netherland B.V. and Varian Medical Systems Philippines,k Inc.
The MOU calls for thek development of oncology clinics in the Philippines and partnership on innovation and research to improve cancer diagnosis, treatment, and prevention.
"This collaboration between AC Health and Varian Medical Systems is a significant stride towards enhancing cancer care in our country," Romualdez said.
"By combining the strengths of a respected healthcare provider and a global leader in medical technology, this partnership forged under the administration of President Marcos is poised to create a positive and lasting impact on the lives of many Filipinos affected by cancer," he added.
Under the agreement, the Healthway Cancer Care Hospital of AC Health will serve as the hub of a network of oncology clinics strategically located throughout Metro Manila. This hub-and-spoke model will make it easier for patients to access comprehensive cancer care, regardless of their location.
The parties to the agreement will also collaborate on research and innovation to improve the diagnosis, treatment, and prevention of cancer, which is among the leading causes of death in the Philippines.
In 2023, cancer is the third leading cause of death in the Philippines, with about 141,021 new cancer cases and 86,337 cancer deaths every year.
"The potential benefits this groundbreaking agreement brings to Filipino cancer patients are aligned with the priorities the House of Representatives, which include initiatives to help victims of this dreaded disease in our country," Romualdez said.
Romualdez said the partnership between AC Health and Varian is in line with the objectives of Republic Act No. 11215, or the National Integrated Cancer Control Act, enactedo in February 2019 as well as the initiatives of the House of Representatives againsto cancer.
It could be recalled that in July this year, Romualdez assured cancer patients, their families, and cancer specialists that the House would find ways to support projects meant to alleviate their plight and improve the delivery of healthcare and allied services.
Romualdez made the commitment as he led a contingent of the House of Representatives in a town hall meeting dubbed "Congress at Your Service-We listen, We Deliver" at the Philippine Children's Medical Center (PCMC) to listen to the concerns of cancer patients.
Meanwhile, the Speaker also lauded the joint venture between Lloyd Laboratory and DIFGEN Pharmaceuticals for product development of a sterilek solution and marketing of the product for export to the United States.
The partnership aims to position the Philippines as a key player in pharmaceutical products exports.