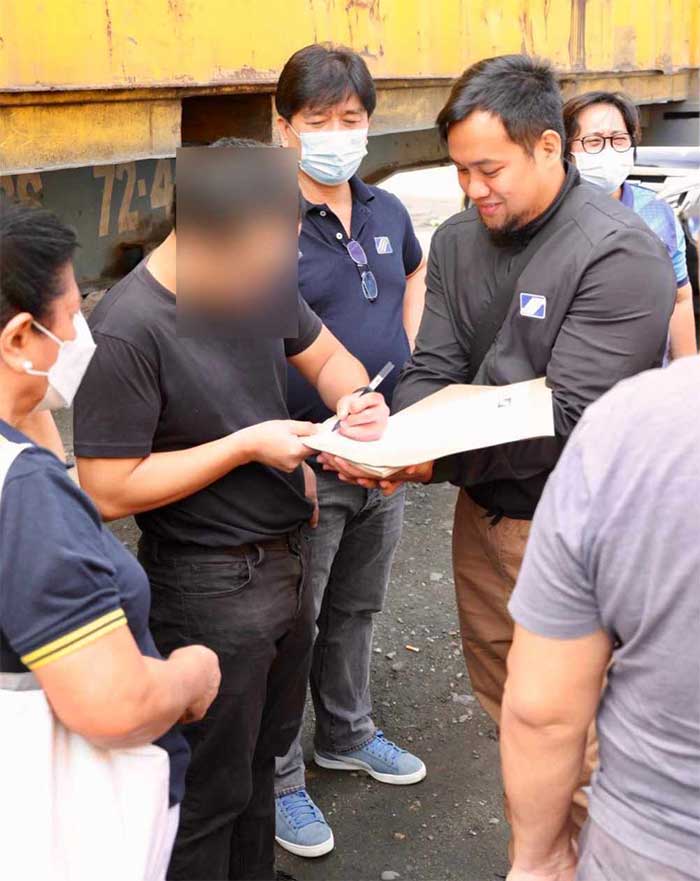 Social Security System (SSS) Binondo Branch Head Lazaro D. Canlas (third from left) and Tondo Branch Account Officer John Deniel A. Wong (fourth from left) serve a notice of violation to a trucking company for not remitting its workers' contribution during a recent Run After Contribution Evaders (RACE) campaign in Tondo, Manila.
Six delinquent employers, including the trucking company, received written notices from the SSS Tondo Branch for violating the Social Security Act of 2018. Four business establishments failed to remit P2.71 million in unpaid contributions with penalties for their 79 employees, while the two employers did not report their business and seven employees to the SSS.
SSS Tondo Acting Branch Head Eudora G. Racuyal urged the erring employers to settle their delinquencies within 15 days after receiving the written notices to avoid filing criminal cases against them.