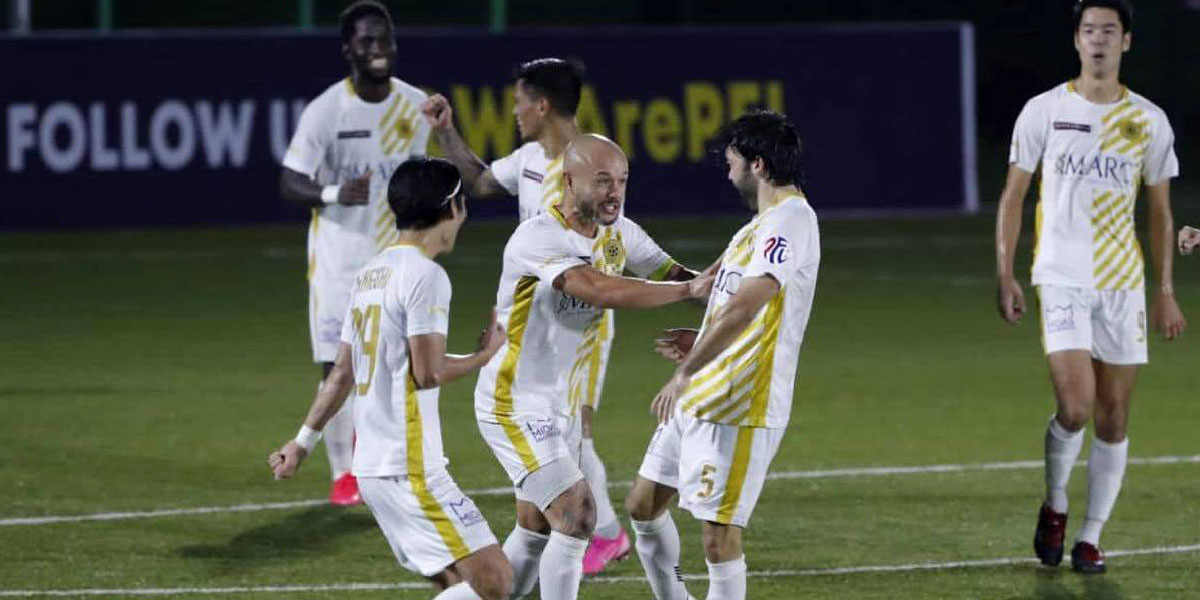 By Leobert Julian A. de la Peña
The United City Football Club (formerly Ceres-Negros FC) wasted no time in solidifying their roster for the upcoming 2021 Philippines Football League (PFL).
Headlining the returning players is one of the greatest football players to ever set foot on the Philippine pitch, Stephan Schrock.
The four-time PFL champion announced through his social media account that he already signed a three-year contract with the team and is hoping to have another championship campaign.
"My career is a career that has never been done before in the long history of the beautiful game in my mother's country, therefore, I'm very happy and honored to continue to go down that path for another couple of years with United City Football Club," Schrock posted.
Schrock played a vital role during United City's title-clinching run in the recently concluded PFL bubble edition, filling in as a playing-coach for one of the winningest franchises in PH football history.
The leadership and the veteran smarts of Schrock helped United City climb to the number one record in the PFL and cruised their way to the first-ever bubble championship.
"There will be milestones set in the near future, historic events that may change the game forever. The first ever AFC Champions League season for a club from the Philippines, and another couple of trophies for us to pick up in the PFL. I'm here to stay. Truly yours," Schrock added.