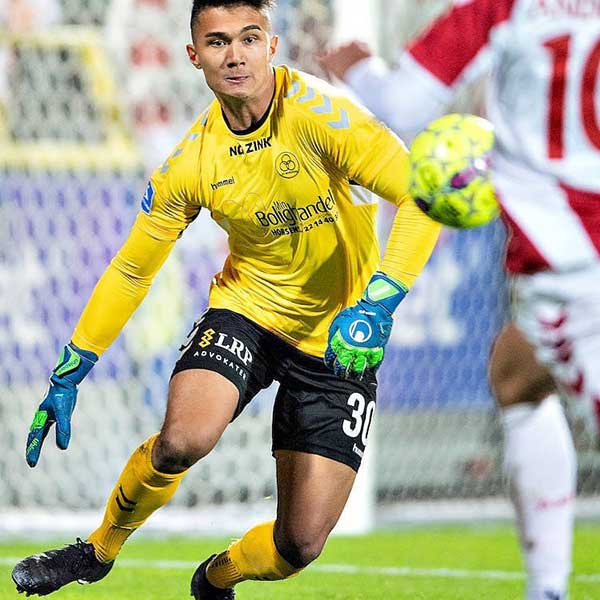 By Leobert Julian A. de la Peña
The 2021 AFF Suzuki Cup committee recently nominated Philippine Azkals' goalkeeper Kevin Ray Mendoza Hansen as the tournament's Breakout Star.
Despite coming in as a newcomer to the Azkals' system, Hansen still displayed one of his best football performances in the regional tournament after tallying 18 total saves.
Hansen's 18 recorded goal saves were the second-highest in the tournament next to Singapore's superstar keeper Hassan Sunny who had 20 saves.
It was also an impressive feat for Hansen as he recorded his 18 saves in just four games played while Sunny reached 20 in six games.
Hansen debuted for the national team on the international stage last June 2021 during the World Cup and Asian Qualifiers against Maldives.
Aside from Hansen, Ricky Kambuaya from Indonesia, Nguyen Hoang Duc from Vietnam, Kogileswaran Raj from Malaysia, Phitiwat Sukjitthammakul from Thailand, and Song Ui-young from Singapore were also nominated for the prestigious award.
The Philippines vows to bounce back stronger in the tournament after missing its first tournament semifinals appearance.