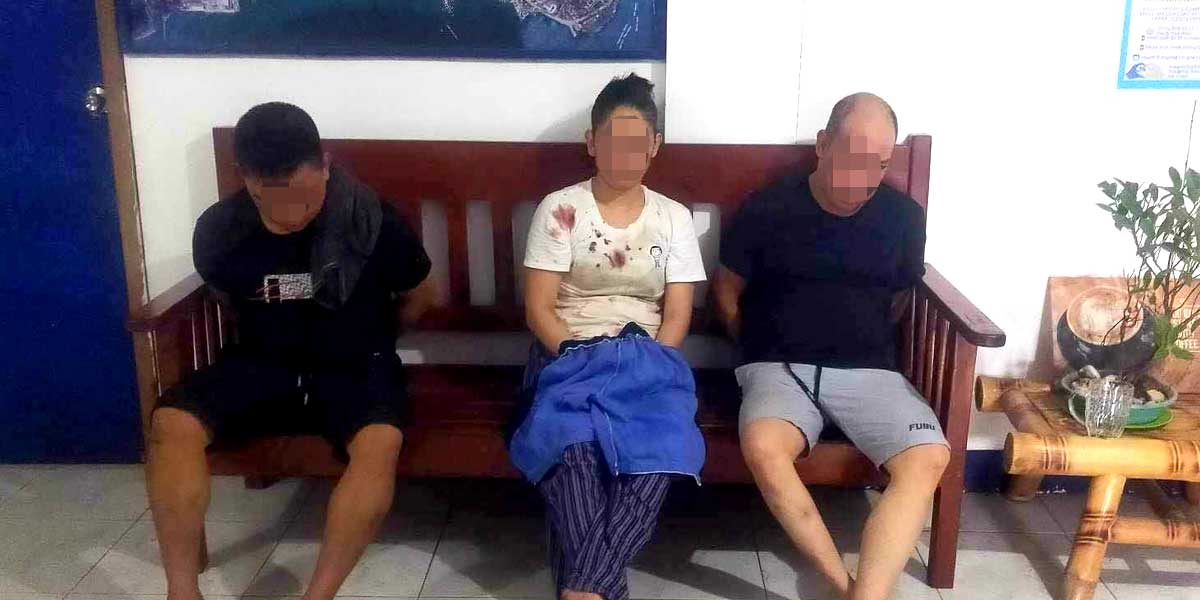 By Jennifer P. Rendon
Relatives of Staff Sergeant  Michael Malan were waiting for him to clock out of work to celebrate their mother's birthday on Sunday.
But instead of a celebration, Malan's family is now mourning following his death in a police anti-narcotics operation at Barangay Concepcion, City Proper, Iloilo City.
A team leader of the Iloilo City Police Office (ICPO)-Special Weapons and Tactics team, Malan was killed after the subject of the buy-bust operation allegedly put up a fight.
He reportedly succumbed to three gunshot injuries.
While he was allegedly wearing a bullet-proof vest, one bullet pierced his body while another hit his leg.
The 42-year-old cop, who is a resident of Barangay Calaparan, Arevalo, Iloilo City, was taken to St. Paul's Hospital but died while undergoing treatment.
It was gathered that members of the Iloilo City Police Office-City Drug Enforcement Unit (ICPO-CDEU) led the anti-illegal drug operations against Glenn Iturriaga at his house in Barangay Concepcion, City Proper, Iloilo City around 11:30 a.m. Sunday.
Iturriaga allegedly sold a sachet of suspected shabu for P20,000 to a police poseur-buyer.
When the suspect had a hunch that he was dealing with police operatives, he ran inside the room and fired his gun.
Police operatives allegedly retaliated.
It was believed that SWAT operatives, who were pre-positioned near the area, were called in to augment during the gunfight.
After a while, Malan entered the room where Iturriaga holed himself up.
At that time, Colonel Joeresty Coronica, Iloilo City police chief, said that Iturriaga was still firing his gun.
"But our SWAT operative was well equipped," he said.
There was only one problem, though.
"The area is not favorable with our operatives. The suspect knew where to hit the target," Coronica said.
Malan was then pulled out of the area and taken to the hospital.
Coronica said they didn't expect Iturriaga to surrender.
"Despite claiming that he would turn himself in, he was still firing his gun," he said.
But at 3 p.m., Iturriaga surrendered to police authorities.
Police also arrested Ivan Palmejar and Iturriaga's live-in partner, Katrina Espinosa.
Espinosa even went live on Facebook, as police negotiated for their surrender.
Meanwhile, reports from the CDEU indicated that around 1.156 kilos of shabu worth P7.860 million were seized.
Police also seized 11 knot-tied plastics of suspected shabu, assorted shabu paraphernalia, two mobile phones, and a caliber .9mm (Taurus) pistol.
Information claimed that Iturriaga had been arrested for a drug-related offense in 2013 but was released a year later after his case was dismissed.
Palmejar, on the other hand, was arrested for a murder case in 2009 but his case was downgraded to homicide.
In 2017, he was arrested in a buy-bust operation but was released in 2021 after availing of the plea bargaining agreement.
Espinosa had no previous criminal offense.
The three suspects are now detained and will be charged with violation of Republic Act 9165 (Comprehensive Dangerous Drugs Act of 2002) and RA 10591 (Comprehensive Firearms and Ammunition Regulation Act).
Police are still evaluating who will be charged for Malan's death.
Meanwhile, Brig. General Sidney Villaflor, Police Regional Office (PRO)-6 director, said "The men and women of Police Regional Office 6 are deeply saddened by the demise of a comrade, a dedicated police officer and a member of Iloilo City-SWAT."
"A noble life is once again lost in our battle against illegal drugs. May Sgt. Malan's death rekindle the flames in our hearts to do our part as citizens of Western Visayas to end the drug menace in our community. The police cannot do it alone, we need the full support of other government agencies which are also clearly mandated to perform law enforcement functions, and also the community members to attain a drug-free Western Visayas. We are now grieving for the death of a comrade but we will remain focused, steadfast, firm and diligent in our fight against illegal drugs," Villaflor added.
Rep. Julienne "Jam-Jam" Baronda of the Lone District of Iloilo City also extended her sympathies to Malan's family.
"We salute his gallantry and heroism. Illegal drugs have no place in our city. We commend our PNP operatives for carrying out their campaign against illegal drugs. Continue to go after drug lords, dealers, and peddlers, Sirs and Ma'ams. We should not let illegal drugs ruin the lives of our fellow Ilonggos. Let the killer of PSSG Malan face the full force of the law," Baronda said.