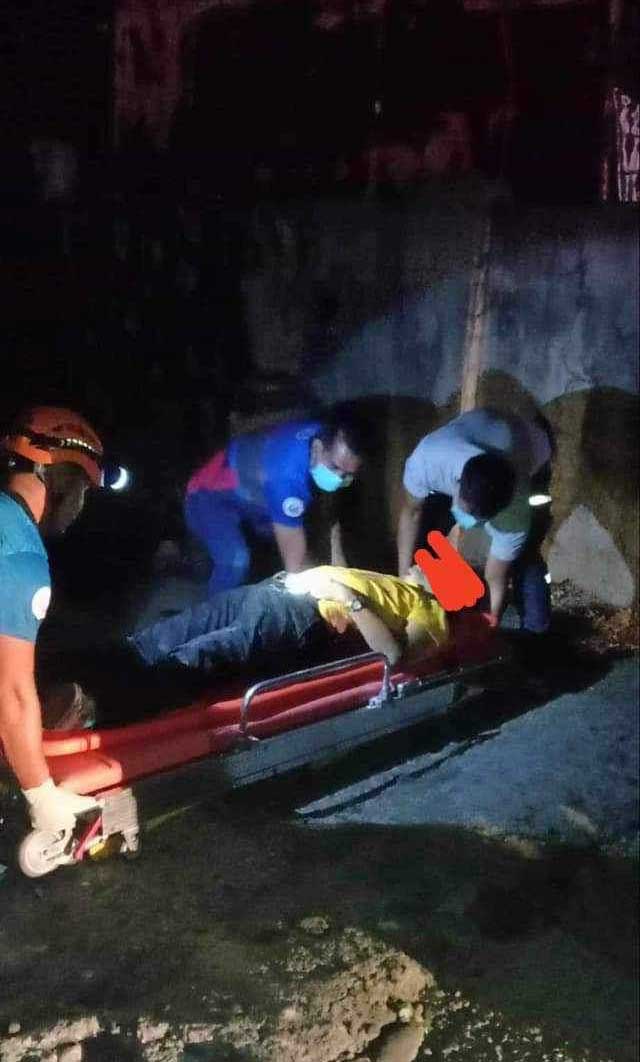 By Glazyl Y. Masculino
BACOLOD City – One of the three suspects in the stabbing to death of a teacher in Barangay San Pedro Binalbagan, Negros Occidental was arrested in a hot pursuit operation in Barangay San Teodoro, hours after the incident.
Police Major Randy Babor, town police chief, said that a 19-year-old boy was arrested at his residence after he was identified by some witnesses and was captured in a closed circuit television (CCTV) camera footage at the scene.
Babor said the teenager's two companions have been identified and are the subjects of a manhunt operation.
Citing the suspect, Babor said the trio stabbed the victim identified as 51-year-old Tony Lazaga of Barangay 35 here, after he resisted when they allegedly robbed him.
Lazaga suffered a total of 16 stab wounds, based on the medical examination.
The victim's cellular phone and cash were allegedly stolen by the suspects.
"Natiempuhan lang nila ang biktima," Babor said.
Lazaga was walking towards his boarding house when he was believed to be waylaid by the suspects.
The family and colleagues of Lazaga are calling for justice for his death.
The Binalbagan Catholic College (BCC) administrative team members, faculty and staff, and students offered a prayer vigil for Lazaga after the incident.
He was recently designated as adviser of the Supreme Student Government (SSG), and faculty member of the school.
Meanwhile, Mayor Alejandro Mirasol condemned the murder of Lazaga in a statement.
"Like everyone else, we are searching for answers and trying to understand why and how this happened and what caused it to reach this point," Mirasol said, as he expressed condolences to the bereaved family of the teacher.
Mirasol urged the police force to hasten the investigation and strengthen the security in the area.
He is also asking for the cooperation of the community. "If ever you have leads to this case, please inform the authorities right away," he said.
He also directed the barangay police or tanods and municipal police force to conduct night watches around the town proper.
He also asked the people in the town, especially the students and minors, to refrain from leaving their houses at night until the wee hours, and observe the ongoing curfew.
"Rest assured that the local government will be hands-on in this matter. I am hopeful that justice will prevail and that we will have answers soon," the mayor said.