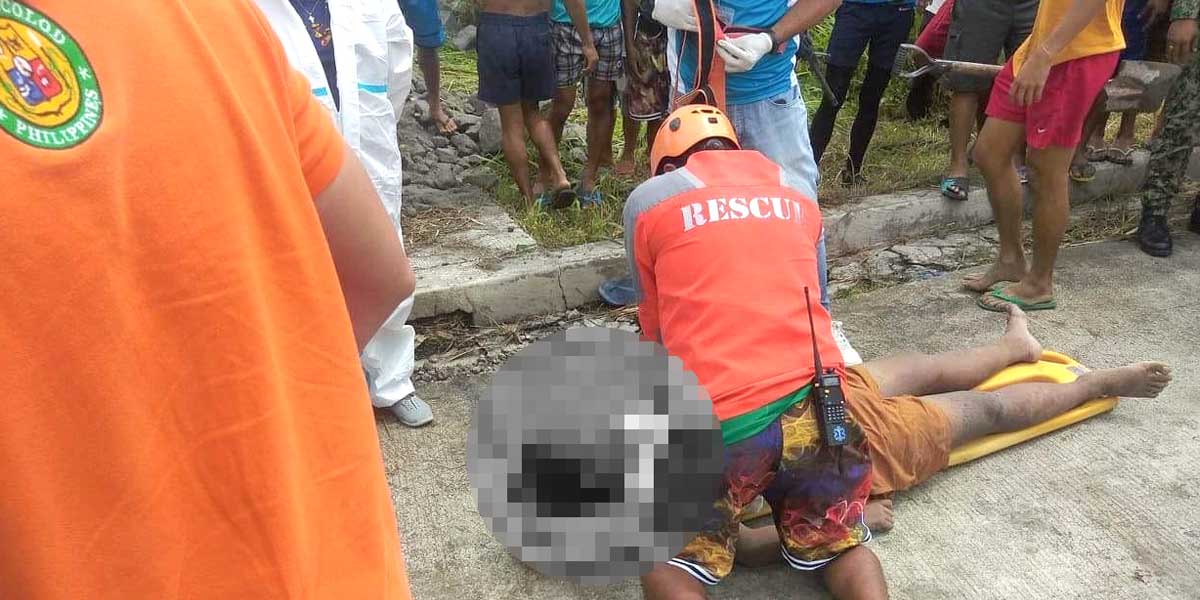 By Glazyl Y. Masculino
BACOLOD City – A male teenager and a tricycle driver were killed in separate road accidents here and in Negros Occidental in the past two days.
John Ray Cabalhin, 15, died after he was buried in sand when a truck driven by his 42-year-old father, Bobby, partially fell on its side due to mechanical trouble at Barangay Alangilan here yesterday.
Police Captain John Christopher Masangkay, head of Police Station 5, said that Cabalhin's father told him to jump from the truck after he lost control of the vehicle.
The teenager got out of the vehicle, but he followed the truck.
"Ginsunod niya pa bale ara siya sa kilid, basi gina try pa na basi makay-o pa man," Masangkay said.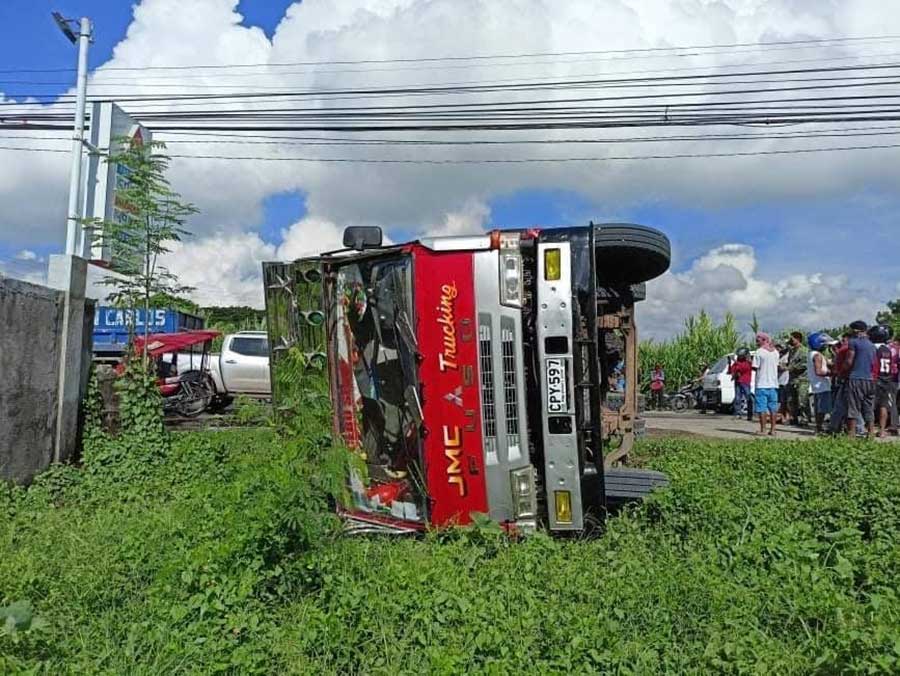 However, when the truck fell on its side, the teenager was buried under the sand that was loaded on the truck.
Masangkay said that it took about an hour for rescuers to get the victim who was stuck in the aggregates, which are granular materials such as sand, gravel, or crushed stone.
The minor was declared dead on arrival at a hospital, while his father was unharmed.
Masangkay said the minor was his father's helper for a delivery that day.
In San Carlos City, a tricycle driver died while his passenger was wounded after being run over by a dump truck loaded with liquid fertilizer at C.L. Ledesma Avenue, Barangay 1 last Tuesday.
Police identified the fatality as Andresito Pernas Jr., 50, of Barangay 1.
Wounded was Rodolfo Gatungay Jr., 37, of Barangay 1.
Police Lieutenant Ruby Aurita, deputy police chief of San Carlos City Police Station, said dump truck driver Renante Tanjay, 31, of Calatrava town, was on his way for a delivery to the City Proper when the vehicle lost its brakes.
Aurita said that Tanjay thought nobody was occupying the left side of the road, so he swerved the truck to that direction.
"Nawad-an preno ang truck, may bakante na lote sa left, gin prefer niya nga iliko didto kay wala man daw salakyan kag tawo," Aurita said, quoting the truck driver.
But Tanjay was surprised when a tricycle suddenly emerged just as the truck swerved on its left side.
Aurita said that Pernas suffered severe injuries as he was pinned under the truck, while Gatungay sustained minor injuries after he was able to jump off from the tricycle.
Pernas died on the spot, while Gatungay is confined in a hospital.
Aurita said that both parties have already met for an initial settlement.