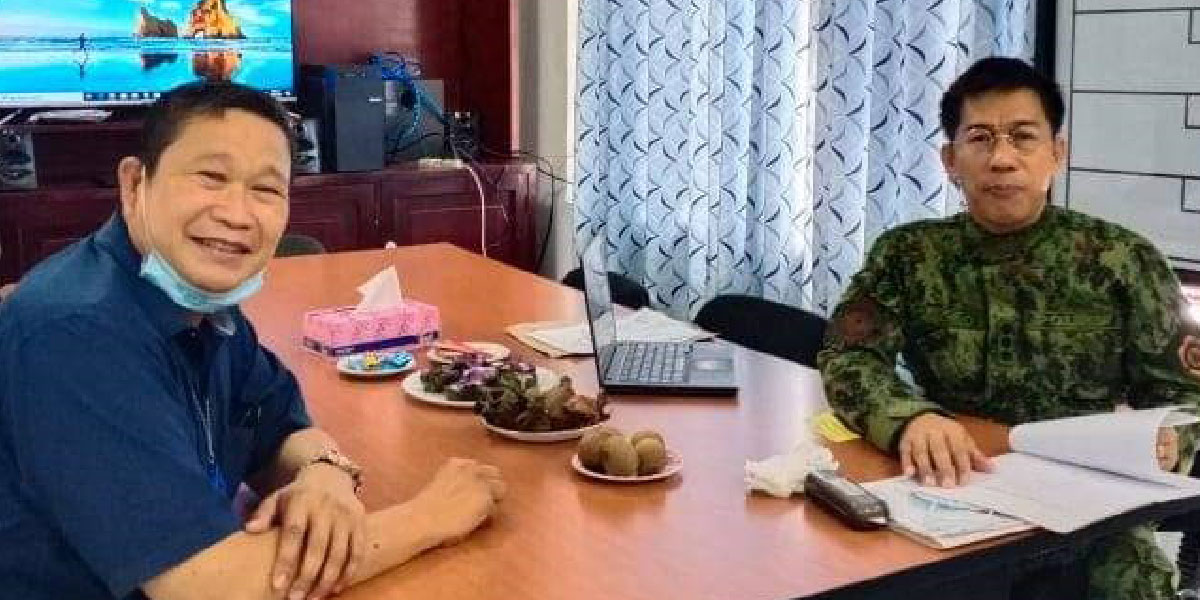 By Dolly Yasa
BACOLOD City – Task Force Kasanag founder and national commander John Chiong said they have partnered with the Bacolod City Police Office in the fight against criminality and in the promotion of peace and development in the city.
Chiong met with BCPO director Police Colonel Manuel Placido and imparted with the latter the advocacy of the said civil society group.
He said TFK is not merely a force multiplier and has volunteered to assist and help the PNP in the maintenance of peace and order in the city.
Chiong said that the relationship between the TFK and leadership of the BCPO remains strong as both share the ideals of providing a peaceful environment for the residents in this city.
TFK is working hand in hand not only with the BCPO and other police organizations, but also with the Armed Forces of the Philippines units here in the fight against criminality and illegal activities.
He said TFK chapters not only in the province but in other areas in the country as well are also supportive of the peacekeeping forces of the government and help in the campaign for peace and order in their respective areas.
Chiong recently visited TFK chapters in Luzon reminding the members to remain steadfast and promote advocacies of the organization against graft and corruption, illegal activities, terrorism, and promote peace and development.
He said the TFK in their respective chapters also contributed their share in the government's efforts and response to the coronavirus disease 2019 pandemic.