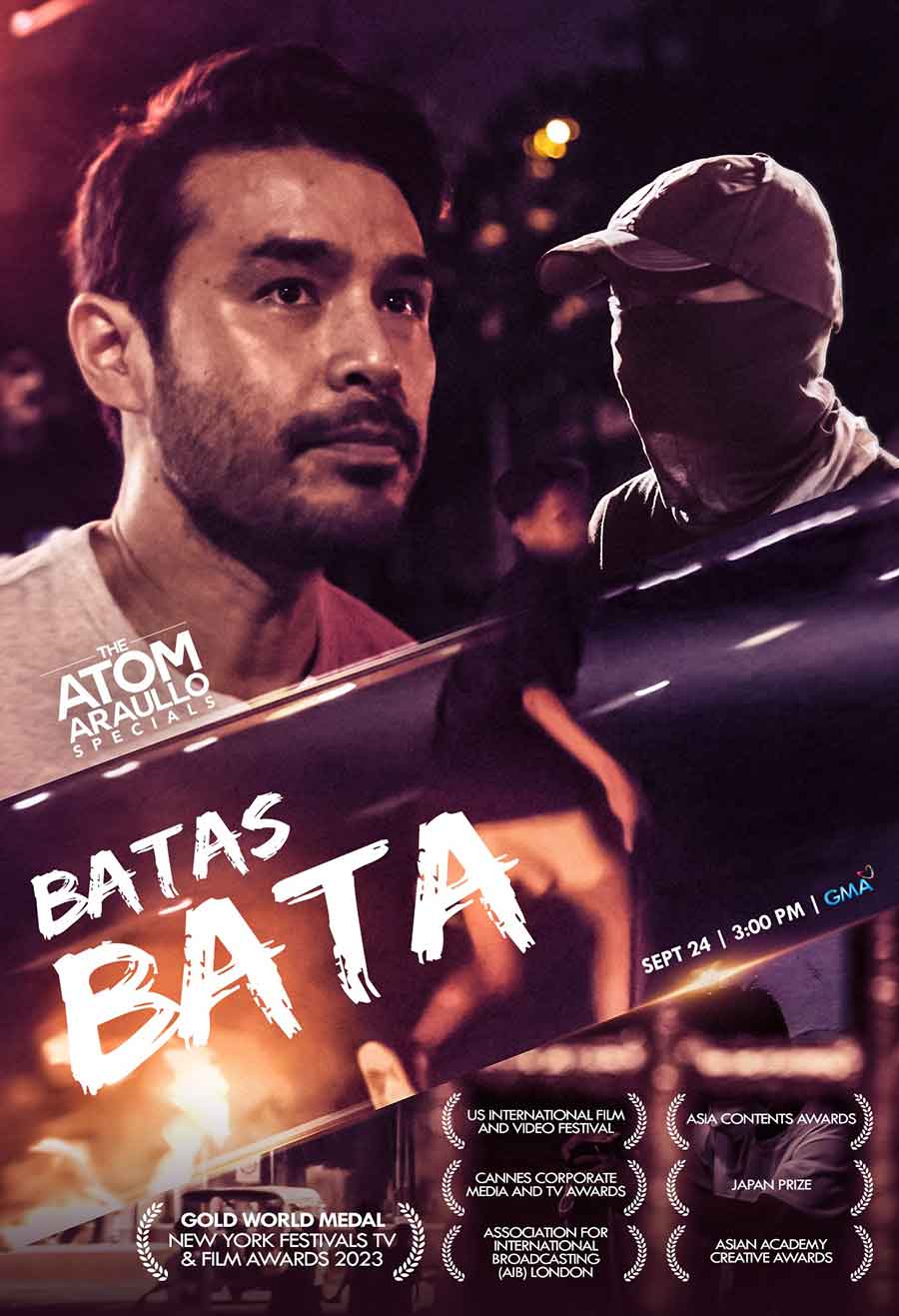 This Sunday (Sept. 24), The Atom Araullo Specials presents a riveting and thought-provoking episode in a powerful documentary exploring the lives of minors entangled on the complex web of crime and conflict within the heart of Manila via "Batas Bata."
In this episode, Atom Araullo investigates the lives and experiences of these young individuals, attempting to shed light on the challenges they face and the reasons that lead them into a world of crime.
One of the central stories explored is the shocking incident involving a minor who shot his neighbor, an incident captured on CCTV. The alleged motive behind the shooting was a dispute over a debt, sparking a contentious debate about the responsibility of minors involved in such crimes. With the minor's 18th birthday looming, the question arises: should he be incarcerated to serve time for the crime he committed?
The documentary also delves into the corners of Manila, where gangs frequently erupt. Some minors are deeply embroiled in these conflicts, often using dangerous weapons like basketball bats and even samurai swords. These young individuals claim to be accustomed to this perilous world and admit to criminal activities such as stabbing rival gang members.
Another eye-opening story is the children who become hitmen, driven by the pursuit of protection and money. Araullo confronts the harsh realities of their lives and the factors that drive them down this perilous path.
Adding depth and hope to this exploration is the return of the former detained Daga to the youth center where he once stayed. Daga finally has turned his life around and is now a hotdog sandwich vendor in Divisoria. He not only serves meals to the children at the facility but also imparts valuable lessons to prevent them from becoming entangled in conflict or crime once again.
"The Atom Araullo Specials: Batas Bata" is a gripping journey into the lives of these children. It raises crucial questions about the existing legal framework and whether it adequately addresses the unique challenges faced by these young individuals. Should the laws concerning them be reviewed and reevaluated?
Don't miss the "The Atom Araullo Specials: Batas Bata" on September 24, 3 p.m., on GMA Network.
For more information, visit www.gmanetwork.com.