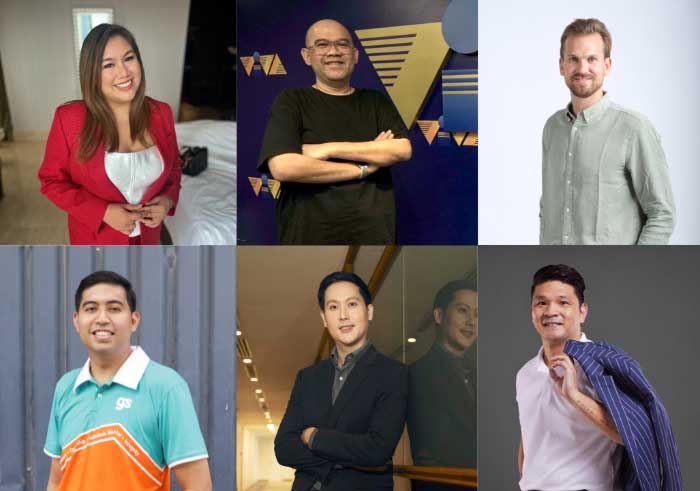 The Business Manual, the Philippines' pioneering online subscription-based business platform, is delighted to announce its highly anticipated event of the year, "Growth Con PH." The event will be held on Thursday, June 29, 2023, from 4:00 p.m. to 9:00 p.m. at Ascott Bonifacio Global City in Taguig City.
This interactive growth seminar aims to showcase the remarkable contributions of small to medium enterprises in shaping the Philippine business landscape. It brings together aspiring and established entrepreneurs, industry leaders, and business professionals for a captivating evening of learning, networking, and celebration.
RJ Ledesma, Editor-in-Chief of The Business Manual, expresses his enthusiasm about the event, stating, "Growth Con PH is an exceptional opportunity for entrepreneurs and business enthusiasts to gather, share insights, and discover new growth opportunities. We aim to spotlight the accomplishments of our Rising Stars, inspiring business organizations and individuals who have made a significant impact in their respective fields."
The event will feature a recognition ceremony honoring the 20 outstanding "Rising Stars" of the business world, highlighting their innovative approaches and positive influence in their industries. Among them are Brian Poe Llamanzares of Artifract, Nina Ellaine Dizon of Colourette, Jon Carlo Lim of DragonFi, Isabel Lim De Vicente of Easy Franchise, King Alandy Dy of Expedock, ER Rollan of Growsari, Alejandro Manalac of Havitas, Aaron Roska Espina of ImmuniGlobal, John-Michael Hilton of Visum Ventures/Koomi, Jaime Gonzalez of PickUp Coffee, Ron  Baetiong of Podcast Network Asia, Dennis Velasco of Prosperna, May Antonette Leuterio of Rent.Ph, Rachel Renucci-Tan of Renucci Rice, Bam Mejia of Sarisuki, Jean Magboo-Yuzon of Suds Sustainable Pods, Carlo Ople of Unbox, Dean Bernales of Uniquecorn Strategies, Pia Ugarte Garcia-Morera of Viajecito, and Vincent del Rosario of Vivamax.
Moreover, "Growth Con PH" will cover four significant topics such as sustainability and operational growth, sales and productivity growth, brand loyalty and marketing growth, and product growth. The event will highlight distinguished business personalities during the event through a program that includes on-stage recognition of invited speakers, with the organization partners serving as official award presenters. Additionally, guests are encouraged to engage in networking activities, allowing them to establish connections and cultivate partnerships with business organizations, speakers, and fellow brand subscribers.
"Growth Con PH" is pleased to have partnered with prominent organizations, including the Association of Filipino Franchisers Inc., GoNegosyo, International Council for Small Business, Philippine Marketing Association, Philippine LGBTQ+ Chamber of Commerce, Benilde Hifi, Social Media Marketing PH, and Women's Business Council Philippines. Their support reflects the shared commitment to fostering entrepreneurship and economic progress.
"As the country's premier online subscription-based business website, we strive to provide a comprehensive platform for business enthusiasts, offering a wealth of knowledge about the world of business, from inspiring success stories to expert insights," added Ledesma.
Growth Con PH invites all executives, founders, and entrepreneurs in the country to join the interactive growth summit and networking event organized by The Business Manual. Register free of charge for this exclusive event on this link https://thebusinessmanual.helixpay.ph.
For more details about the event, please visit www.thebusinessmanual-onemega.com or their official Facebook page.
About The Business Manual:
The Business Manual is the Philippines' leading online subscription-based business platform, operated by One Mega Group. Serving as a hub for business enthusiasts, it offers a wide range of valuable content, including success stories, thought pieces, testimonials, business discoveries, career advice, entrepreneurial endeavors, and up-to-date news. From established entrepreneurs to aspiring business minds, The Business Manual provides comprehensive insights and serves as a catalyst for success.
Website: https://thebusinessmanual-onemega.com/
Facebook: https://www.facebook.com/businessmanualph
LinkedIn: https://www.linkedin.com/showcase/the-business-manual/
Instagram: https://www.instagram.com/businessmanualph/
Media Contact:
Jeny Carlos | Senior PR Associate| Uniquecorn Strategies|  0961 034 8886 | jeny@uniquecornpr.com