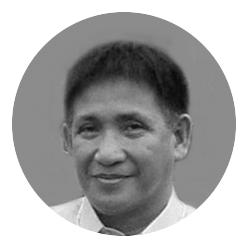 By Dr. Rex C. Casiple
In the past two years, the education system shifted from the traditional face-to-face classes to distance-learning setup. This was because of the COVID-19 pandemic that hit the country and the whole world. This sudden change in educational system served as the great challenge to our education sector.
There are some limitations and problems, such as, structural constraints, logistic deficiencies, infrastructural concerns and lack of training for the teachers handling online learning classes. Online learning has been the main teaching method during the pandemic as schools, colleges and universities adapted to a "better normal" for the safety of their students and stakeholders while accomplishing their mission to deliver quality education.
In the face of the Delta variant threat, public and private schools vowed to continue with online learning this coming AY 2021-2022. This to keep both students and teachers safe as the country battles in the spreading of the Delta variant. This spread of Delta variant is occurring this August while the schools, colleges and universities are opening their classes for academic year (AY) 2021-2022.
The Department of Education (DepEd) reported the 25% decrease in enrollment from the kindergarten to the senior high school this School Year 2020-2021. While in the higher education there was a total of 2% decrease in enrollment in the Region. Many students suffered mentally and financially caused by this pandemic crisis. Due to this, there was a move in Congress to assess the possibility of going back to face-to-face learning.
Face-to-face learning may be back if students are vaccinated. As of August 9, 2021, there were only 11.6 million individuals in the country were fully vaccinated. There are at least 63 higher education institutions (HEIs) used as vaccination sites. The National Capital Region has the most number with 11 HEIs.
In this time of pandemic, going back to the traditional face-to-face classroom learning will only risk our students if another COVID-19 variant comes in, such as, Delta and Lambda variants. For those universities who invested more in flexible learning, will continue investing and move forward using online platforms. Teachers should adjust to these new standards of learning. They should modify their syllabus and adopt new methods of teaching using available technologies and resources. Textbooks may no longer be the sole source of knowledge. Faculty should adjust under the new learning on the way they handle classes and the way they give assignments.
The Commission on Higher Education (CHED) will continue implement Flexible Learning in the coming school years. Flexible Learning is a combination of all live and limited face-to-face as well as online and physical classes in higher education institutions. This is the biggest challenge in the Philippine higher education as well as in the colleges and universities. The challenge is not only of improving connectivity and technology, but HEIs should have to adjust their curriculum in it.
CHED is currently harnessing experts and technical panels to develop Flexible Learning curriculum. We will expect another policies, standards and guidelines for each program in line with these trending flexible learning and/or online classes. This will be the norm in higher education in the years to come that both students and faculty members shall adapt. No school shall be left behind. Universities that are doing very well, such as the Centers of Excellence and Centers of Development (COEs/CODs), shall help other colleges and universities with lesser capacity.
Some identified HEIs allowed to conduct limited face to face classes have been preparing their campuses and faculty members to ensure their continuous operations amid the pandemic. They retrofitted their facilities to safely reopen this coming academic year (AY) 2021-2022.
Limited face-to-face classes was allowed for medical schools and other allied health science programs. This will be expanded to engineering, industrial technology, and maritime programs. Limited face to face classes worked as there was very minimal infection observed in the implementing colleges and universities.