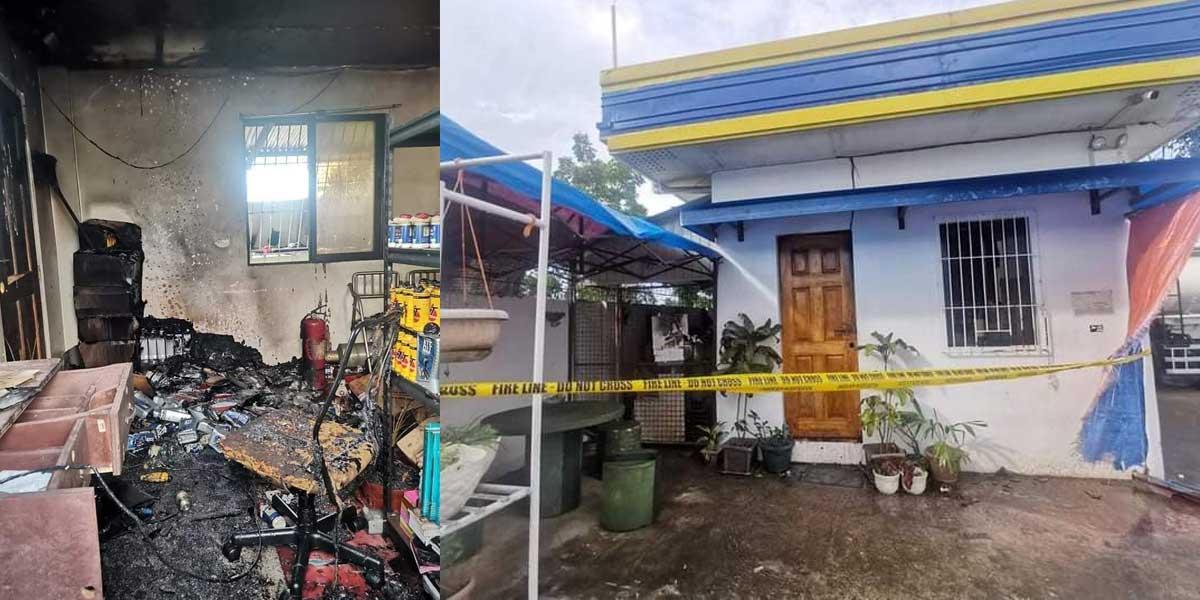 By Felipe V. Celino
ROXAS CITY, Capiz – Around P45,000 worth of properties went up in smoke when suspected robbers raided and burned a fuel station in Brgy. Salocon, Panitan, Capiz on Saturday.
SFO3 Ramel Arquisola, municipal fire marshal of Panit-an Fire Station, said he received a call for assistance around 10:50 p.m. informing him that HB Gasoline Station owned by Rowen Henderin was burning.
Arson investigation indicated that before the fire occurred, unidentified suspects entered the fuel station's office by sawing the window grills. The laptop and money placed inside the office were missing and were believed to be carted away by the suspects.
Henderin believed that the suspects were familiar with how the station operated because they knew the location of the fuel pump switch. It is believed that the suspects used the station's fuel stock to burn the office.
It was also discovered that the closed-circuit TV monitor was thrown into the nearby fishpond and its recorder was also missing.
The fire lasted for about 23 minutes and was quelled by 11:13 p.m.
BFP-Panitan has requested the Scene of the Crime Operation (SOCO) to extract latent fingerprints but it turned out negative.
It was learned that no one was left at the gasoline station's office at night as the owner relied on the CCTV to deter robbers.