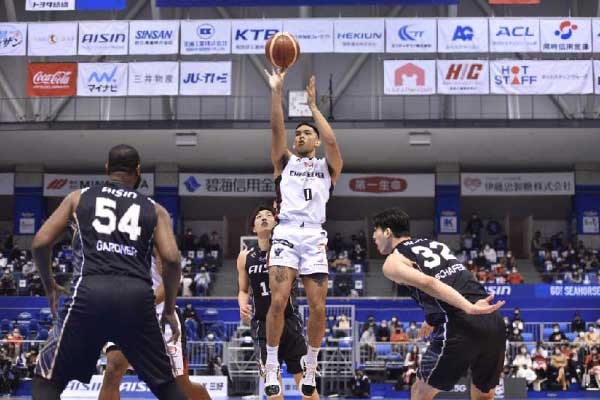 By Leobert Julian A. de la Peña
Thirdy Ravena's hard work paid off once again after receiving a fresh new deal with the San-en NeoPhoenix for the upcoming playing season of the Japan B. League.
The NeoPhoenix confirmed Ravena's contract extension and is now heading to his fourth professional year in Japan.
Ravena got drafted by San-en as an Asian import way back on June 24, 2020 and is the first-ever Filipino to be under the league's Asian Player Quotas rule.
The Asian Player Quotas is a rule aimed to open doors for more non-Japanese Asian players to join the B. League in order to "enhance competition in daily games and expand business in the Asian market."
Ravena saw his numbers go up after averaging 11.5 points, 4.9 rebounds, and 4.3 assists per game during the last season of the B. League.
From a straight offensive slasher, Ravena quickly developed an all-around game and sometimes plays point guard duties for San-en.
"Hopefully, I become a better player in order to help the team, win more games and hopefully make it to the playoffs and win a championship," said Ravena after signing another contract with San-en.
Ravena is currently shifting his focus to the Gilas Pilipinas men's national basketball team after receiving an invite to be a part of the 21-man pool for the upcoming FIBA World Cup.
However, it is still unsure if the former Ateneo de Manila University (ADMU) superstar will be flying with Gilas for their Europe training camp.
His brother, Kiefer, was also selected by head coach Chot Reyes and the rest of the staff handling Gilas.