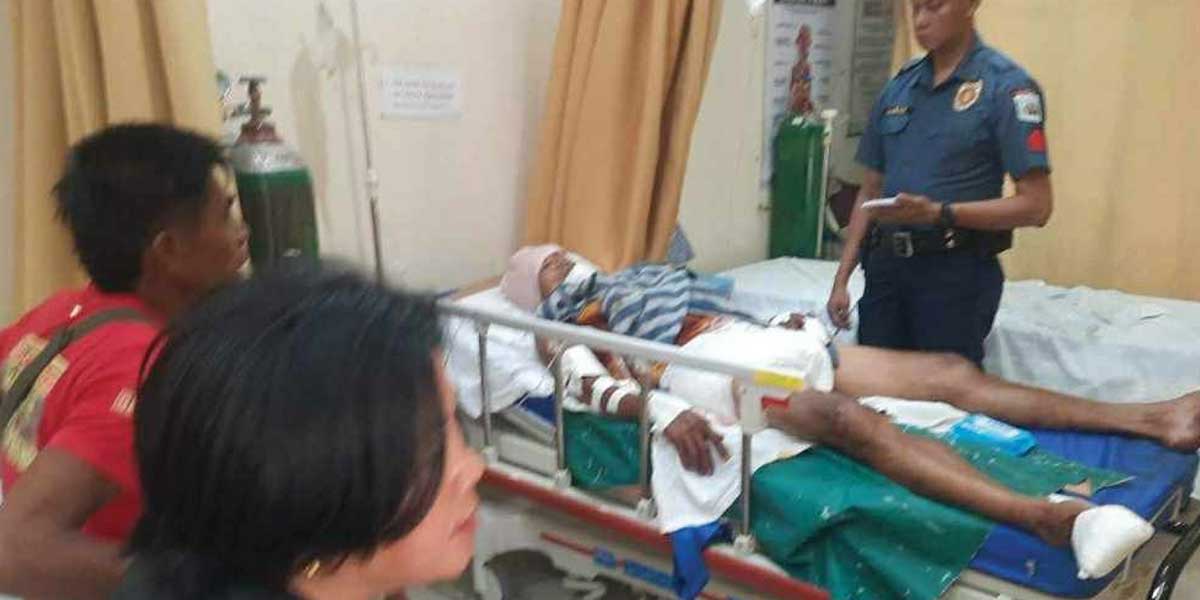 By Jennifer P. Rendon
Three persons were wounded in a hacking incident morning of September 3 in Calinog, Iloilo.
Injured were Noe Latumbo, 53, and brothers Regie Lastimoso, 26 and Benedicto Lastimoso, Jr., 23. All are residents of Barangay Toyungan, Calinog where the incident happened.
While Latumbo is considered a victim, Regie, Benedicto, and their older brother, Rex, were tagged as suspects.
Major Myles Dieron, Calinog police chief, said the three brothers went on a drinking binge at their house the night before the incident.
They had been provoking Latumbo, who just lives a few meters from them, to a fight.
"But the victim just ignored the challenge posed by the three brothers," Dieron said.
At around 10 a.m. on Sunday, Latumbo saw Benedicto near his house and confronted him about their actions the previous night.
He asked the young man what drove them to challenge him to a fight. At that time, the victim thought that the brothers were already sober.
But according to reports, they were still drunk as they finished their binge drinking morning of Sunday.
Benedicto did not answer but went home and told his two brothers about what happened.
The three then stormed Latumbo and waylaid the victim.
Latumbo was able to retaliate since he was also armed with a bolo when the incident happened.
He sustained injuries on the left side of his head, both arms and finger while Benedicto had a wound on his right arm and Regie on his right shoulder.
They were rushed to Calinog District Hospital for treatment.
Latumbo and Benedicto were later referred to Western Visayas Medical Center in Iloilo City while Regie was taken to Iloilo Provincial Hospital in Pototan town.
Dieron said there appeared to be no prior conflict between the suspects and the victim.
"Daw hinubog lang gid," he said.
Police have yet to file charges against the three brothers.