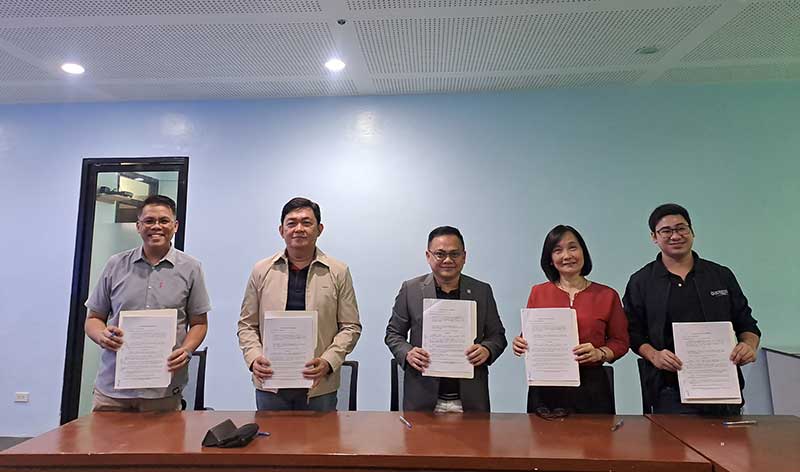 The Medical City (TMC) Iloilo and the University of the Philippines Visayas (UPV) signed a partnership agreement on October 11 for the commercialization of an oil-based thermal disinfection technology to treat infectious and pathological healthcare waste.
The Oil-Based Thermal Disinfection Technology (OBTD) is being developed by Dr. Ramer P. Bautista, Dean and the Head of Community-based Bamboo Enterprise of the School of Technology of UPV and is seen to lower cost on hospital waste management up to P23.27 per kilogram and decrease waste weigh by 50-70%.
The OBTD utilizes vegetable/palm oil, operating at 170-200°C in an atmospheric environment, to treat infectious and pathological healthcare waste with a 100-150 kg/day capacity. The treatment time takes 6 hours per day with a retention period of 15 minutes. Thus, it is seen to become more cost-efficient as healthcare institutions in Western Visayas no longer have to send their waste to other locations with sanitary landfills.
Being the pioneering healthcare institution in the region to utilize this technology, TMC Iloilo Chief Executive Officer Dr. Felix ray Villa is elated to this partnership.
"We, at TMC Iloilo is excited to initiate this pioneering project that primarily aims to create a better healthcare landscape for the Ilonggo community," Dr. Villa noted.
"This initiative is not just about healthcare innovation but also speaks about our commitment towards environmental stewardship and sustainability – two values that our institution adheres seriously," he added.
Together with UPV, TMC Iloilo through its Center for Translational Research Institute (CTRI) will collaborate for the next phase of the research to complete the Zero-Waste Cycle. This targets to combine the treated wastes into materials such as concrete blocks for construction purposes and convert the used oils into biodiesel.
TMC Iloilo is the only hospital to be installed with the said facility and will make the service available to other healthcare institutions in Western Visayas in order to help them in waste disinfection before disposal.
The OBTD was already given clearance by the Department of Environment and Natural Resources Environmental Management Bureau VI (DENR-EMB VI) for research operation purposes.