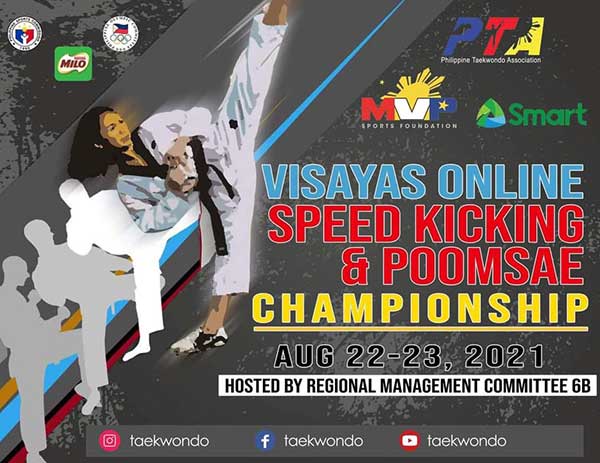 By Leobert Julian A. de la Peña
The Iloilo Mark V. Pinggol (MVP) and the Iloilo A. Diasnes, two of the most well-respected taekwondo gyms in the Philippines, dominated the recently concluded 2021 Online Visayas Taekwondo Speed Kicking and Poomsae Championships.
Under the Pinggol mentored jins, a total of eight gold medals were clinched in the Poomsae category while the Diasnes jins raked 10.
In the Speed Kicking category, the A. Diasnes gym tallied a total of five gold medals while the MVP gym had 15.
Aside from the stunning gold medals, the MVP gym recorded an impressive total medal haul of 57 including their silver and bronze medalists.
Meanwhile, the A. Diasnes gym also made waves in the competition after winning 34 total medals from their gold to the bronze achievements.
Both the MVP and the A. Diasnes gyms have recently produced several champions and still continue to teach the best taekwondo despite the pandemic.
As of this moment, the two prominent taekwondo gyms will be taking a short breather after the Visayas tournament and will join the upcoming national and international stints.