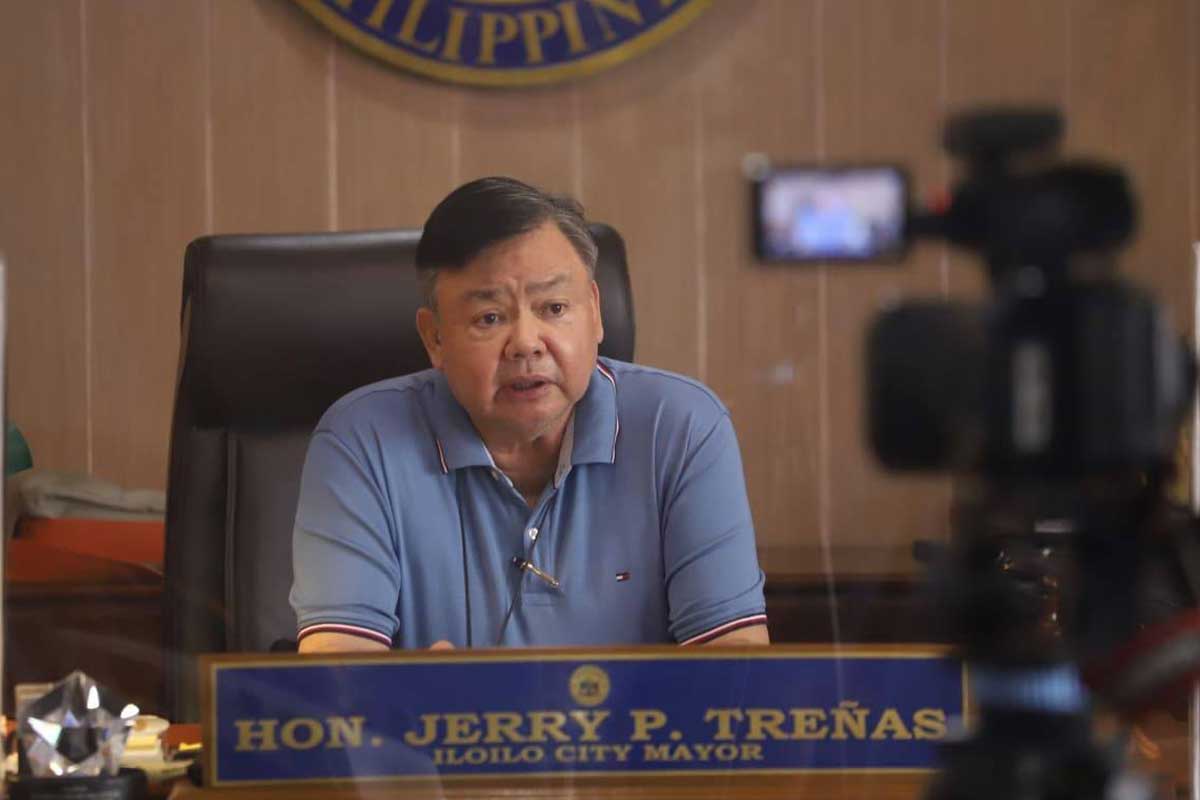 By Jennifer P. Rendon
Iloilo City Mayor Jerry Treñas on Thursday challenged all winning Barangay and Sangguniang Kabataan Election (BSKE) candidates to do their part in the fight against illegal drugs.
He made the challenge after photos of him and a barangay official whose family was tagged in the illegal drug trade in Iloilo City made rounds on social media.
"Now that the barangay and Sangguniang Kabataan elections (BSKE) are over, let's buckle down to work," Treñas said in a statement.
The mayor said he particularly expects barangays to curb all illegal drug activities.
"There is no compromise on this. I expect you to stop any drug activities in Iloilo City or elsewhere. Your election as barangay official will not and does not offer any protection for you," he said.
Treñas said it should serve as a warning for those who will allow illegal drugs to thrive in their area of jurisdiction.
"I will not hesitate to give full and complete support to the PNP, the PDEA, or any unit to conduct drug operations in your barangay. My support to the campaign against illegal drugs remains unequivocal," he said.
The mayor went as far as recommending elected barangay officials to undergo drug testing.
Treñas cited that there were some questions raised against him during the BSKE after photos of him and candidates believed to be drug personalities or supporters of drug personalities were made public.
The controversial photo included former village chief now newly-elected Kagawad Keith "Dabing" Espinosa who quit as barangay captain of Zamora-Melliza, City Proper after she was tagged in the illegal drug trade during the administration of former President Rodrigo Duterte.
Treñas explained that his office is open to everybody. Thus, almost all BSKE candidates went to his office to have their pictures taken with him.
Some of these candidates are coming from competing camps and visit him without appointments.
"These pictures do not in any way show that my strong support to the anti-illegal drug campaign has waned, or that these candidates have my protection," he said.
Treñas maintained that his commitment to stamp out illegal drugs is strong and would even be stronger.
Colonel Joeresty Coronica, Iloilo City Police Office (ICPO) director, said that the mayor's statement is a welcome development for the local police force.
"If our local chief executive is bent on curbing illegal drugs, we have no reason not to work hard to attain that goal," he said.
Coronica said that even from the start, Treñas had given them his all-out support in their anti-illegal drugs campaign.
Meanwhile, the city police chief has stressed the important role of the barangay in the fight against illegal drugs.
He said that the Barangay Anti-Drug Abuse Council (BADAC) plays a crucial role in monitoring illegal drug activities and identifying illegal drug personalities.
If only barangay officials play their role well, Coronica said the fight against illegal drugs is already half won.