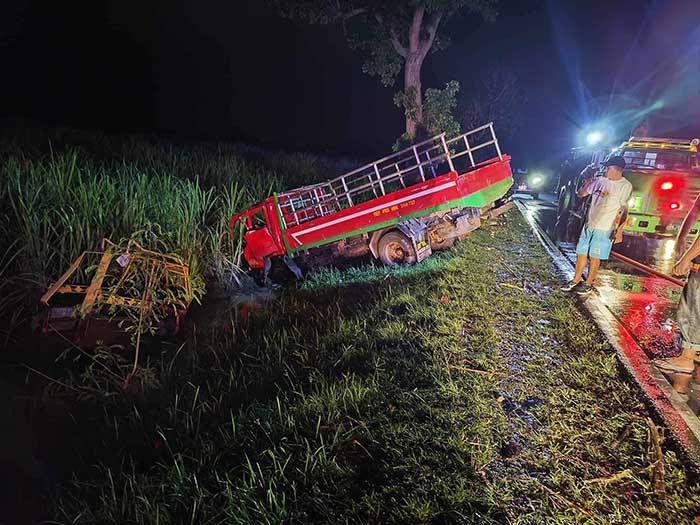 By Glazyl Y. Masculino
BACOLOD City – A man died while two others were wounded after a tricycle and a Canter truck collided at Puting Tubig, Barangay Daga, Cadiz City, Negros Occidental on late Tuesday evening.
Police identified the fatality as tricycle driver Rogelio Ore Jr. of Barangay Bonifacio.
Wounded were Mila Española and Carlos Meguel Gallego, both residents of Barangay Minapasok, Calatrava town, who were passengers of the truck.
Lieutenant Colonel Gil John Despi, city police chief, said the victims were on their way home when the accident happened.
Despi said that according to truck driver Rolando Sapa, the tricycle changed its lane in the opposite direction. The truck avoided the tricycle, but the latter suddenly returned to its original lane, causing a head-on collision.
The two vehicles then overshot into a canal, he added.
Despi said that Ore was declared dead in a hospital, while the two other victims suffered minor injuries.
Both parties had an initial settlement, according to Despi.