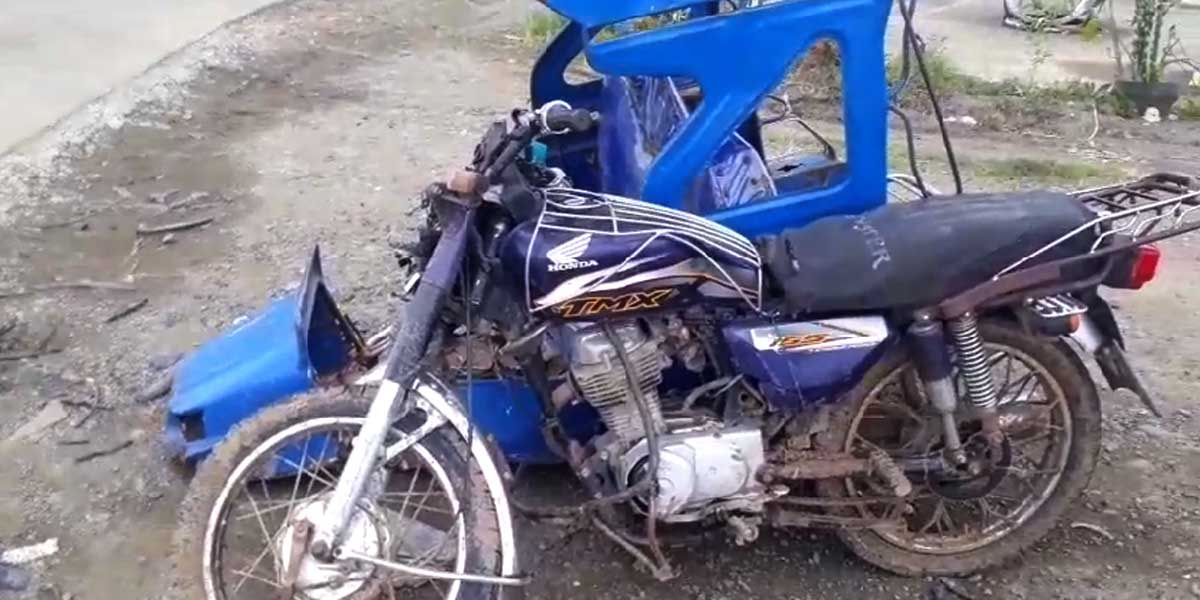 By Jennifer P. Rendon
Two persons were killed while three others were wounded in a vehicular incident morning of Dec 8, 2021 in Dueñas, Iloilo.
The fatalities were identified as Lawren Hautea, 33; and Mel Pama, 36, both residents of Sitio Monpon, Barangay Monpon in Dueñas.
Lawren drove a tricycle while Mel was seven months pregnant.
The incident also injured Lawren's older brother, Darin; Mel's husband, Jonathan Pama, 37; and Jonathan's nephew Kent June Pama, 21.
Major Jose Rey Pabalan, Dueñas police chief, said the group was riding a tricycle from Passi City when the collision happened around 6:50 a.m. Wednesday at Barangay Capuling.
The tricycle collided with a Mitsubishi Strada pick-up driven by Arvin Zerrudo, 45, a barangay kagawad of Barangay San Jose in Jaro, Iloilo City.
Pabalan said Zerrudo overtook a 10-wheeler truck but failed to notice the tricycle, which was running on the opposite lane.
Zerrudo claimed he stepped on the brake, but it was already too late. He also hit a wing van parked on the road shoulder.
Due to the impact, the victims were thrown off the tricycle. They were rushed to Don Valerio Plamares Sr. District Hospital in Passi City, but Lawren was declared dead on arrival.
Mel died while undergoing treatment.
Zerrudo was subsequently taken into police custody. If no settlement will be reached, he will be charged for reckless imprudence resulting to homicide, multiple serious physical injuries, and damage to property.