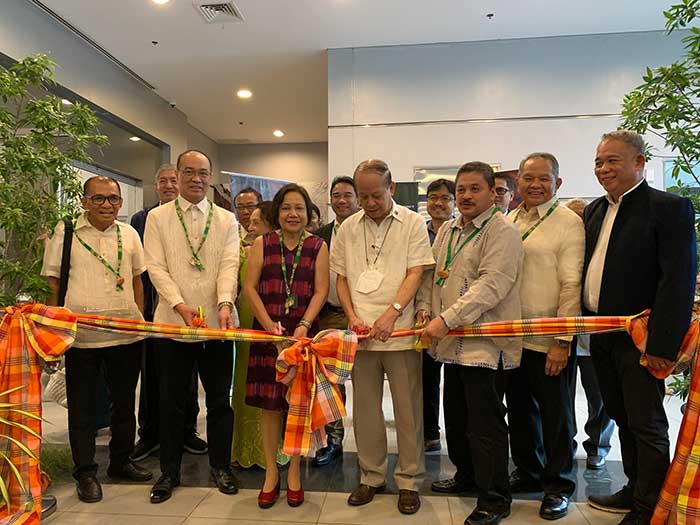 By Rjay Zuriaga Castor
The first-ever national Coffee, Cacao, and Coconut (CoCaNut) Congress in Iloilo City is seen to fortify the production and export capabilities of the three high-value crops.
Running from November 8 to 10, the three-day congress gathered farmer cooperatives, research institutions, exhibitors, and producers from across the country to explore how these crops can thrive amidst changing climates.
Senator Cynthia Villar, who chairs the Senate Committee on Agriculture and Food, said that the cultivation of the three high-value crops is interconnected and can be intercropped with livestock, dairy, and poultry, among others.
"When we develop the coconut industry, we don't only develop coconut. We develop coffee, cacao, dairy, and native animals because they are additional income to the coconut farmers," she said.
Villar also noted several issues affecting these crops, including, low yield and production volume, lack of good agricultural practices, scarcity of high-yielding planting materials, processing, access to credit, and economies of scale.
Citing these issues, Villar stressed the need to establish a sustainable and competitive coffee, cacao, and coconut industries, which she emphasized is the core objective of the CoCaNut Congress.
Though the country's coffee production remains relatively low and is unable to meet local demand, Villar encouraged farmers to recognize its potential, given the country's warm and humid climate ideal for coffee cultivation.
The senator also encouraged farmers to also cultivate cacao which has very good potential for increased income for farmers.
"If protocols on cacao farming are followed, a hectare of 1,000 fully grown cacao trees yields P450,000 in gross income annually, or P37,500 a month. If dried, roasted and formed into chocolate tablets or tablea, it will go higher. Another very good option for farmers," she explained.
Meanwhile, Villar stressed that despite the Philippines being a major exporter and the second-largest producer of coconuts in ASEAN countries, its "production can be further improved."
President Ferdinand Marcos Jr. commended the Panay Organization for Progressive Agriculture (POPA) Cooperative, the lead organizer of the congress, for recognizing the sustainability needs of these high-value crops.
"I am filled with much hope for the bright future of the coffee, cacao, and coconut industries […] This gathering serves as a significant platform where we collectively recognize the role of coffee, cacao, and coconut as integral components of our nation's economic growth,' he said in his message delivered by Department of Agriculture Senior Undersecretary Domingo Panganiban.
Marcos emphasized that the country has to strengthen its production capabilities and extend its reach beyond the borders to increase the international demand for fine coffee, cacao, and coconut produce.
This, according to Marcos, will not only boost the economic prospects and showcase the world-class quality of the country's agricultural products but also create countless job opportunities and economic growth for our businesses, farmers, and local communities.
"This Congress not only acknowledges these principles but also actively seeks to implement them, fostering an environment where farmers and stakeholders can thrive and contribute to the dynamic growth of these essential agricultural sectors," he added.
The three-day congress will include plenary sessions on the technologies and innovations in the CoCaNut farming, environmental impacts of climate change on the said crops, and credit and financing programs for agriculture, among others.
Larry Nacionales, overall chair of the CoCaNut Congress, in a press conference in September, said that POPA Agriculture Cooperative focused on the three commodities due to their great economic value.
He reiterated that it is high time for farmers and the whole agriculture sector to also reconsider other high-value crops instead of just focusing on the rice industry.