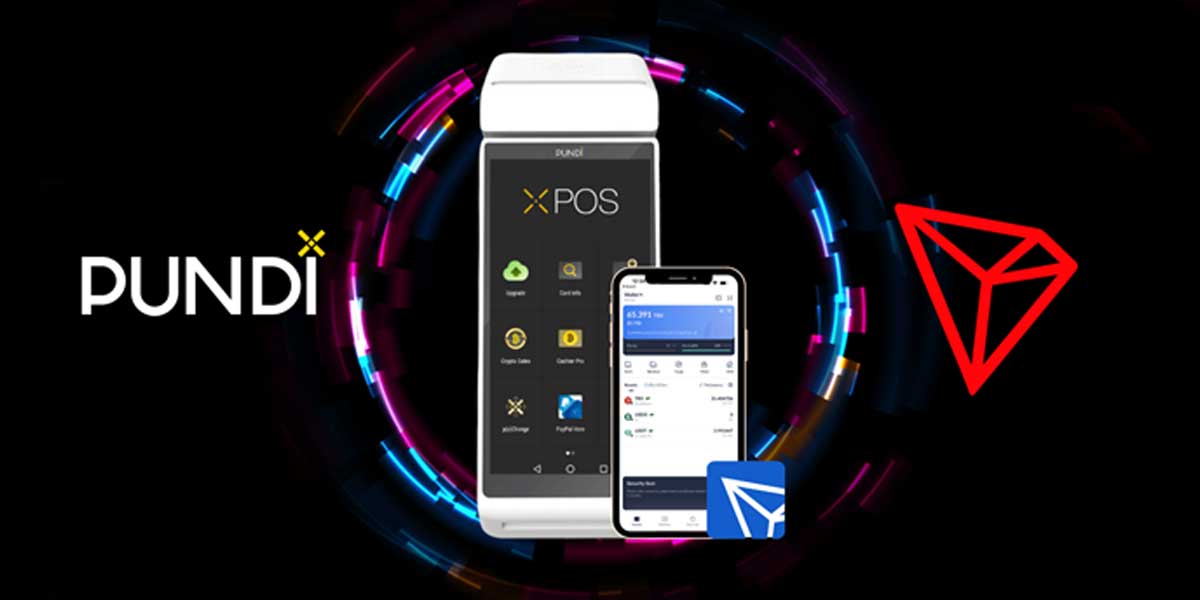 TRON, a globally recognized leader in the blockchain space, has taken a monumental step forward by announcing a strategic collaboration with Pundi X, a pioneer in blockchain-based point-of-sale (POS) solutions.
Central to this collaboration is the integration of Pundi X's innovative XPOS platform with the TRON network, facilitated by the TronLink wallet.
This integration sets the stage for TRON users to seamlessly transact and oversee their digital assets, enhancing the practicality and accessibility of cryptocurrency transactions.
By aligning the robust TRON network with the capabilities of the XPOS device via the TronLink wallet, TRON emphasizes its commitment to fostering widespread cryptocurrency adoption in everyday retail transactions.
The XPOS device, admired for its user-centric design and efficiency in processing cryptocurrency trades, will now be geared to support TRON's expansive ecosystem, including its native utility token, TRX, as well as a spectrum of TRC-20 tokens.
In supported jurisdictions, this collaboration by TRON and Pundi X promises to bridge the gap between traditional commerce and digital currency, ensuring a seamless and enriching transactional experience for both merchants and consumers.
Prominent Features of the Integration:
– Streamlined Transactions: Users, through their TronLink wallets, can now execute crypto trades utilizing the XPOS device, making transactions effortless in a wide range of physical retail environments.
– A Commitment to Security: Pundi X's innovative technology with the robust security of the TRON network ensures transactions are executed with paramount safety.
Zac Cheah, CEO and Co-Founder at Pundi X expressed his enthusiasm, saying, "Integrating with TRON is a monumental stride towards rendering cryptocurrency dealings to be more streamlined and user-centric. With the XPOS registering a 47% surge in USDT transactions on the TRON network this quarter, our alliance is in perfect sync with our vision of making blockchain technology mainstream for cryptocurrency transactions."
Echoing these sentiments, Ecosystem Lead at TRON DAO Dave Uhryniak stated: "Our collaboration with Pundi X is a pivotal move in heightening the practicality and versatility of cryptocurrency usage. Integrating the TRON network with the capabilities of the XPOS device through TronLink wallet solidifies our collective vision of championing the digital payments industry."
The synergy between Pundi X and TRON is poised to reshape how consumers engage with cryptocurrencies in brick-and-mortar settings. This collaboration is a testament to the transformative power of blockchain technology, heralding an era of innovation and convenience in financial systems. Please note that TRON network tokens on Pundi XPOS devices and other Pundi products are geo-restricted and not available to U.S. persons for purchasing or selling.