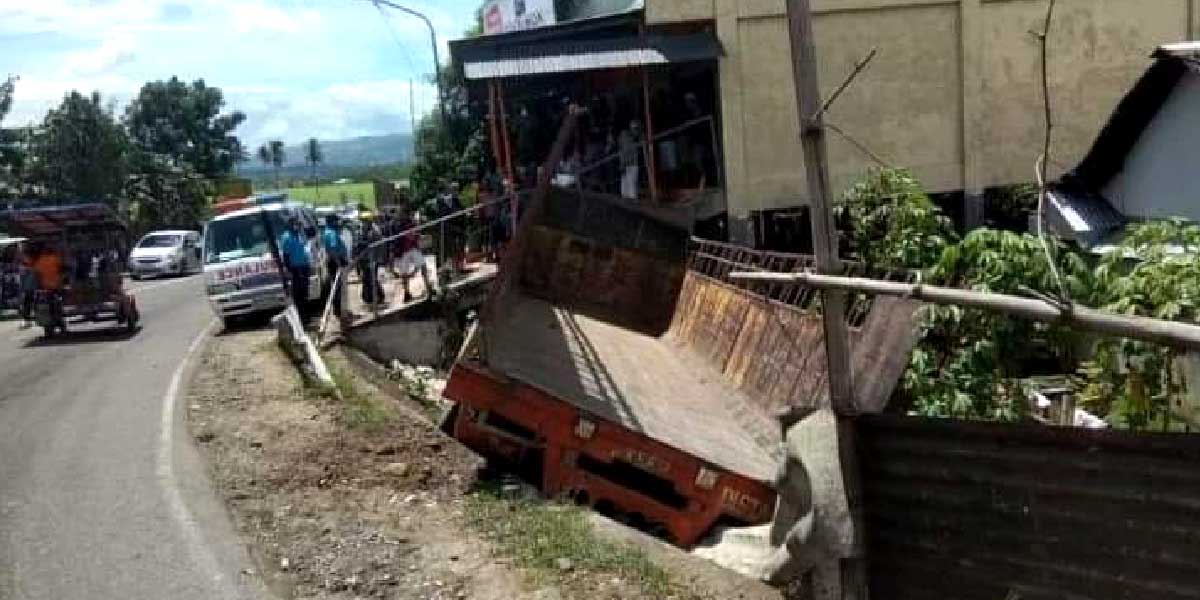 By Glazyl Y. Masculino
BACOLOD City – A truck driver who figured in a road accident died after he tried to evade some individuals standing on the roadside near the bridge in Barangay Talubangi, Kabankalan City, Negros Occidental yesterday.
Police Lieutenant Joemel Salarda, deputy police chief of Kabankalan City Police Station, identified the victim as Winefred Jernalim, 39, of Barangay 9 Poblacion, Isabela town.
Salarda said Jernalim was on his way to the barangay proper around 10:20 a.m., when he lost control of the vehicle due to a mechanical trouble.
"Nag signal man siya sa mga tawo na mapahigad kay nawad-an siya preno, but ga standby sila sa area because may checkpoint sa unhan," he added.
Salarda said that instead of going towards the people standing near the bridge, Jernalim swerved the truck to the right, hitting a steel barrier after he sideswiped a parked pick-up truck.
Salarda said Jernalim fell into a 6 feet canal, which caused him head injuries. He was brought to a hospital but was declared dead on arrival.
Salarda said it was not advisable to park vehicles in the area because it was near the bridge.
"Daw blind curve abi ang area, gin diretso niya na lang ang truck sa pihak para indi madamay ang mga tawo," he added.