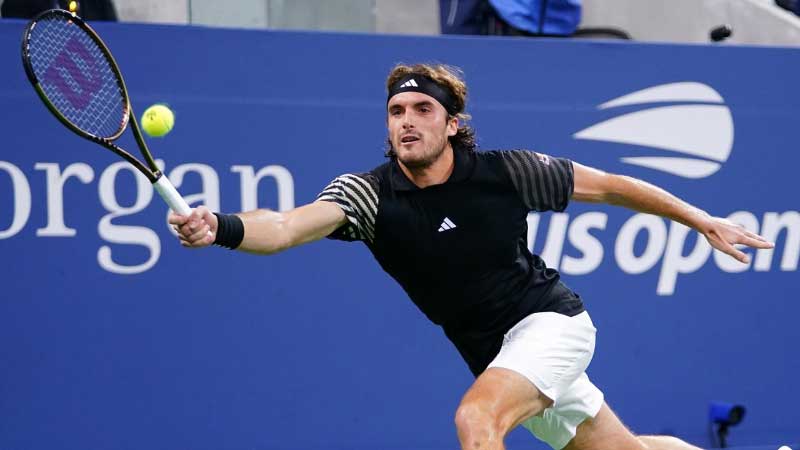 By Leobert Julian A. de la Peña
Stefanos Tsitsipas went off to a rousing start in the ongoing US Open after blanking Milos Raonic in the first round- 6.2, 6.3, 6.4- last August 29, 2023, held in Queens, New York.
The Greek tennis superstar was eager to redeem himself after exiting the US Open in the early round last year.
From start to finish, Tsitsipas almost had a perfect game anyone could dream of, tallying a total of 25 winners in just three sets.
Tsitsipas also toned down on the unforced errors department and only committed 20 compared to Raonic who ended his first US Open game with a disappointing 48 unforced errors.
Despite Raonic's signature powerful forehands going in in the opening set, Tsitsipas pulled off a terrific counter after playing defensively in the first 15 minutes of the game.
Tsitsipas' strategy of frustrating Raonic went effective midway through the first set as his series of top-spin lobs caused trouble to the Canadian's forehand groundstroke.
After taking a commanding lead, Tsitsipas then shifted gears and switched to attack mode, bullying Raonic with his serve-and-volley technique.
Tsitsipas then unloaded four straight baseline winners that helped him boost his confidence more in the second set and carried his momentum until the final frame.
However, in the third set, Raonic came back and even took a 4-2 lead after scoring a crucial break-point but Tsitsipas showed resiliency and answered back with a 4-0 avalanche to formally fend off the Canadian.
"It was fun to play high quality tennis against a champion like Milos. He's dealing with a comeback and I knew he had nothing to lose. I had to bring my A game from the very first point. I made it physical and it worked," said Tsitsipas after the win.