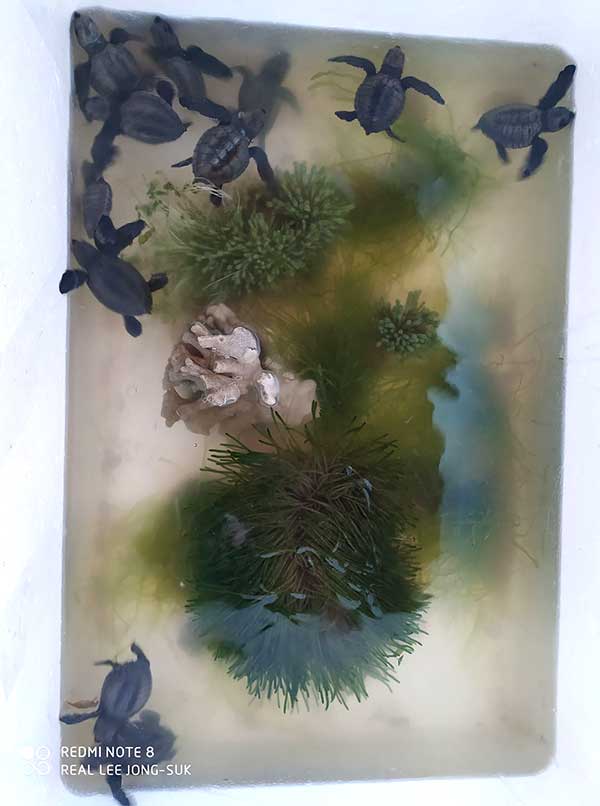 Despite having nesting sites in different locations in the country, the Olive ridley (Lepidochelys olivacea) turtle is under threat due to habitat destruction and other natural/manmade factors such as trade for commercial use.
The Department of Environment and Natural Resources (DENR) Provincial ENR Office in Guimaras recently released 11 Olive ridley hatchlings that were found at the adjacent fishpond of Coco Beach Resort at Brgy. Sebario, San Lorenzo, Guimaras.
The hatchlings were immediately released at Taklong Island National Marine Reserve (TINMR).
The DENR continues to encourage the public to be more aware of saving and protecting these reptiles pursuant to its mandate as the primary government agency responsible for the conservation, management, development and proper use of country's environment and natural resources. (DENR-6)