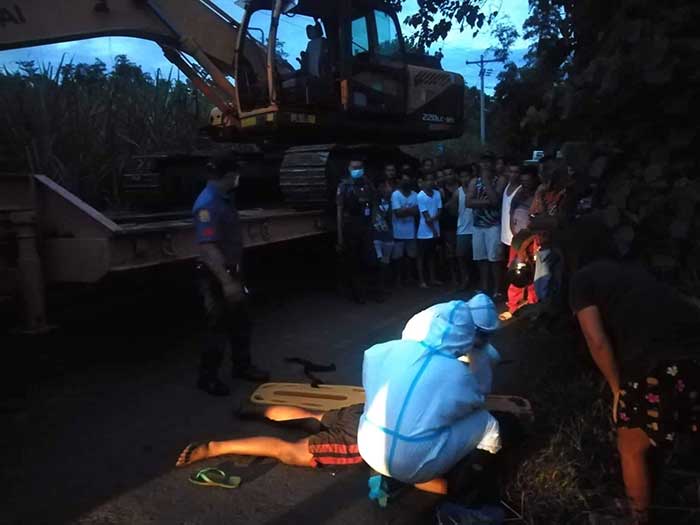 By Glazyl Y. Masculino
BACOLOD City – Two persons, including a minor, died from electrocution in separate areas in Negros Occidental this week.
In Bago City, the victim was a 17-year-old boy, a resident of Hinigaran town, whose name was withheld.
Police Senior Master Sergeant Job Ogares, chief investigator of Bago City Police Station, said the victim, who was a trailer truck helper, was assisting in the loading of a backhoe on a trailer truck in Barangay Dulao last Monday.
However, the bucket of a backhoe hit the live wire of an electrical post, and the victim, who was standing on the trailer truck, was electrocuted.
Ogares said backhoe operator Reynan Martinez, 31, of Barangay Mandalagan here, probably failed to notice that the bucket touched the live wire.
"Naglatay siguro ang current sang kuryente sa metal, naigo siya kay nagtabog gid ni siya," he added.
The victim was taken to a hospital here, but he later passed away.
Ogares said that Martinez was released from police custody on Monday night after his conversation with the victim's family.
In San Carlos City, Julian Duroca, 43, of Barangay Guadalupe, was found dead in a fishpond in the said village yesterday.
The victim, who was believed to have touched a live wire in a fishpond, was found by a company guard.