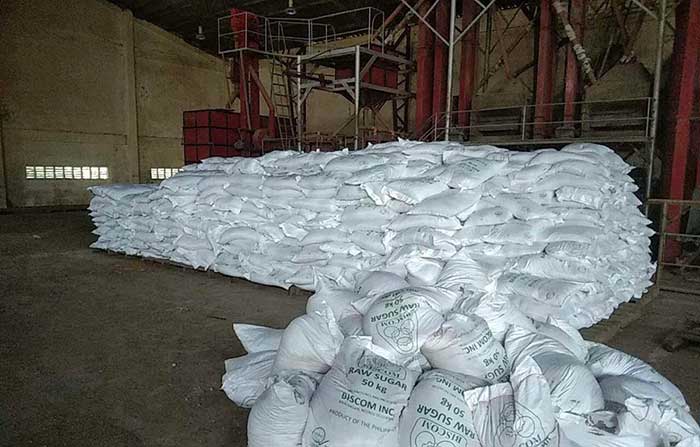 By Glazyl Y. Masculino
BACOLOD City – Police are looking for two more persons who allegedly planned the "hijack me" incident involving tons of sugar in Negros Occidental last Tuesday.
Lieutenant Colonel Jay Malong, chief of Bago City Police Station, said these individuals, considered to be persons of interest (POIs), were identified through the revelations of the two wing van truck drivers.
However, Malong did not disclose yet the names of the POIs, pending the filing of qualified theft charges against them.
Malong said that a separate criminal complaint for qualified theft was filed yesterday against Jhujiet Arsenio of Pototan, Iloilo, and John Michael Olquin of Cadiz City after one of them later made a revelation regarding the facts of the incident.
The two truck drivers earlier claimed that their vehicles each loaded with 500 bags of sugar were allegedly hijacked by five unidentified persons who flagged them down in La Carlota City on Monday night.
The trucks came from Binalbagan town and were supposed to deliver the products to Pototan, Iloilo when the alleged "hijacking" incident happened.
The drivers were rescued after they were found hogtied and blindfolded at the back of a truck that was already empty and was abandoned in Murcia town, early Tuesday.
But police found loopholes in their statements in the course of the investigation, leading to the recovery of the 1,000 bags of sugar amounting to a total of P3.2 million in a warehouse in Barangay Busay, Bago City.
A Global Positioning System (GPS) installed in the vehicles that was revealed by the truck owner and the client also aided the police in tracking the movement of the vehicles, including its stop in Bago City.
Malong said that it is not yet clear when or how it all started, but what is clear is that one of the POIs was a former colleague of the two drivers who had just recently been fired from work.
"In short, madali lang siya (POI) naka connect sa dalawang drivers dahil kilalahay na sila even beforehand pa," he added.
Malong said that according to the truck drivers, they were allegedly offered P300,000 each to participate in the incident.
Meanwhile, Malong said that based on their investigation, the warehouse caretaker and the helpers, who unloaded the products from the two vehicles had no actual involvement in the incident because they had no knowledge from the beginning about the plan of the two truck drivers and the two alleged masterminds.
"They were only tapped to look for a temporary place to put the items. Wala sila kabalo na ang gin dala gali didto was kinawatan," Malong said.
"According to the helpers, that was the only time na nakita nila ang mga tawo nga nagdala sang truck didto (warehouse). Gin ayo lang sila na magdiskarga. So asta lang didto ila participation,"
he added.
Malong said this group may be organized because they have planned about it and there were members, but they cannot be considered as a syndicated group.
"Hindi natin masabi na sindikato sila. It so happened that there were two individuals na nag plano. There were two other individuals na na engganyo during that time kaya na consummate ang krimen," he added.