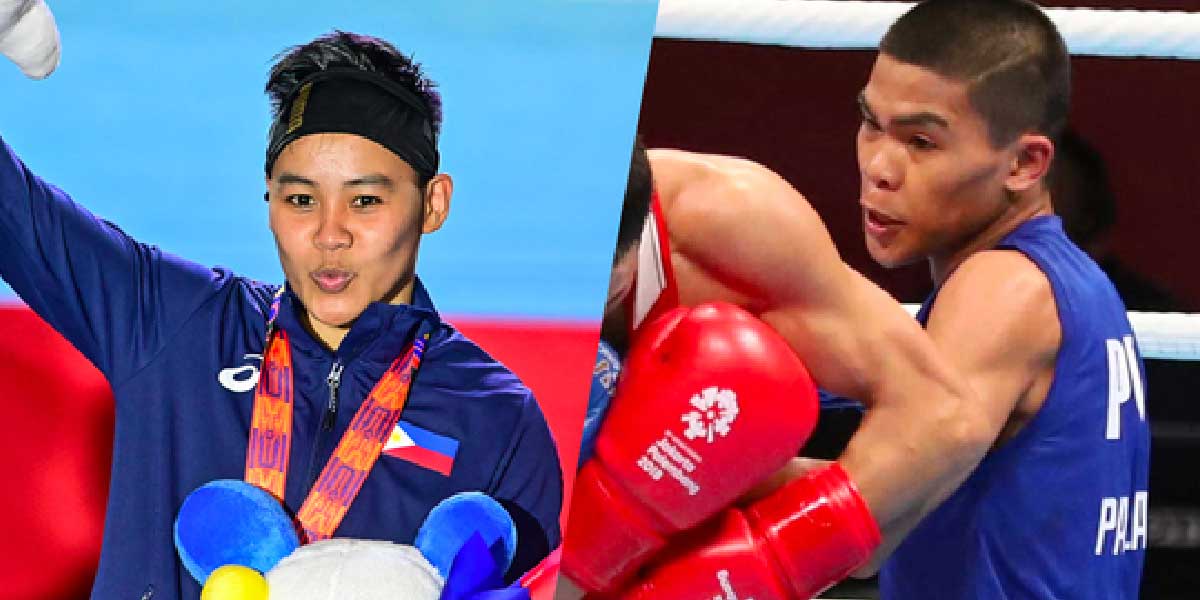 By Leobert Julian A. de la Peña
Two more Filipino boxers just punched a ticket to the 2021 Tokyo Olympics and will join Eumir Marcial and Irish Magno in representing the country to try and clinch that long-awaited gold medal.
Nesthy Petecio and Carlo Paalam just made the cut and were qualified for the most prestigious sporting event after their rankings were announced.
Previously, the International Olympic Committee Boxing Task Force (IOC-BTF) formally announced that due to the recent spike of COVID-19 cases, Olympic Qualifying Tournaments (OQT) will no longer take place, thus, the boxer's newly obtained world ranking will be the basis on whether they can participate in Tokyo or not.
To finalize the pool of qualified boxers for the Olympics, the IOC-BTF released the recent names which included Petecio in the women's featherweight (57 kg) and Paalam in the men's middleweight (75 kg).
Association of Boxing Alliances in the Philippines (ABAP) president Ricky Vargas hailed the great news and emphasized how great it would be if the Filipinos unite and show their support to the prized sluggers that will represent the country.
"Let us all come together and focus on the challenges ahead not only of our boxers but all Filipino athletes. Now, more than ever, they need us to stand firmly behind them", Vargas said.