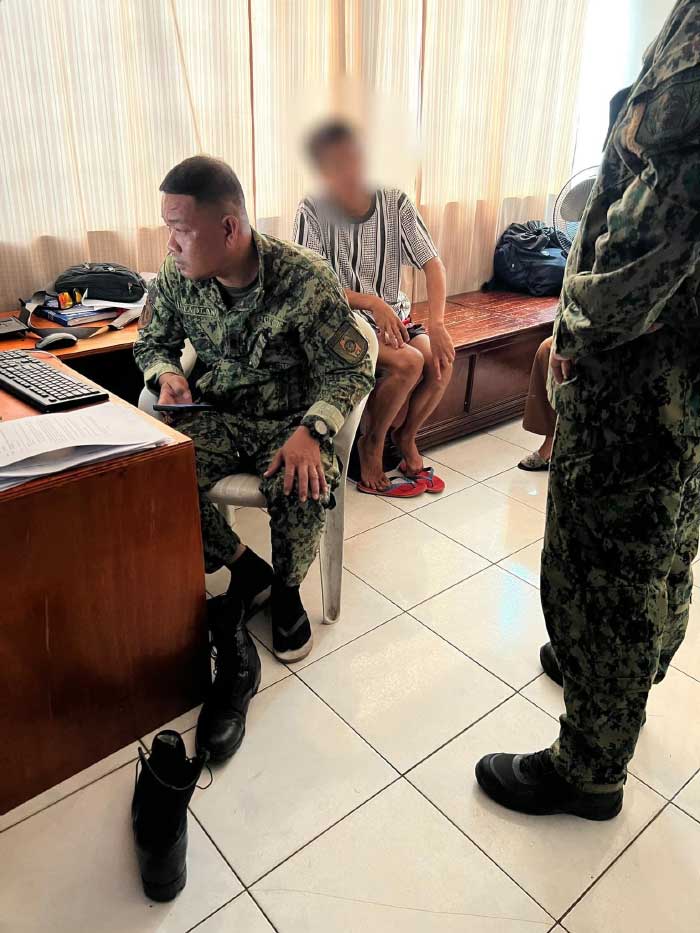 By Glazyl Y. Masculino
BACOLOD City – Two more suspects in the killing of a college teacher in Binalbagan, Negros Occidental have been accounted for by police.
Police Major Randy Babor, town police chief, said that they have arrested the second suspect identified as Jan Paolo Fernandez, 21, of Barangay San Teodoro last Thursday.
Fernandez's arrest came a day after 19-year-old John Rey Castino was apprehended, hours after Tony Lazaga, 51, was robbed and stabbed to death by three suspects on August 16.
Babor said that Fernandez sent surrender feelers to his family which led to his apprehension.
The police, along with his mother and aunt went to Barangay Tinongan, Isabela town last Thursday after they received information that he was staying in a house there.
When the suspect saw his family accompanied by the police, Fernandez attempted to escape on his motorcycle.
A brief chase then followed until he was cornered.
Babor said that Fernandez denied that he stabbed the victim. But police considered it as his allegation.
Mayor Alejandro Mirasol, in a Facebook post, announced that the remaining suspect identified as Jonathan Santella surrendered to the police yesterday through the help of Moises Padilla Vice Mayor Ian Villaflor.
Castino, meanwhile, was apprehended at his residence in Barangay San Teodoro on August 16 after he was captured in a closed circuit television (CCTV) camera footage and was identified by some witnesses.
According to the earlier statement of the teenage suspect, they stabbed the victim after he resisted when they robbed him.
Lazaga suffered a total of 16 stab wounds, and the victim's cellular phone and cash were reported missing.
Robbery with homicide charges will be filed against the three suspects.