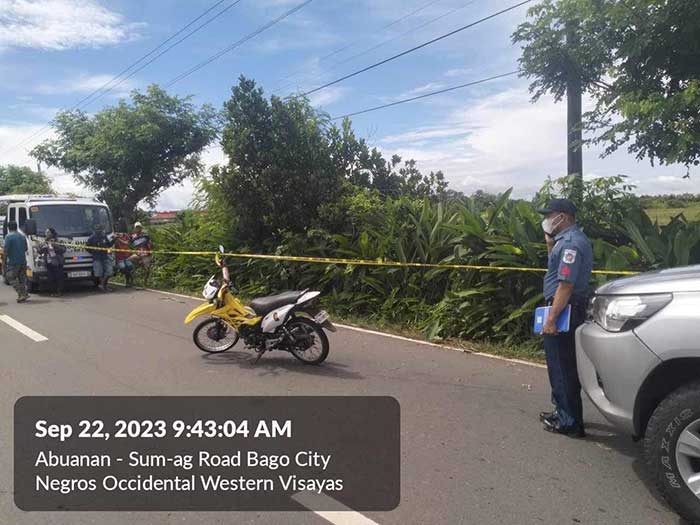 By Glazyl Y. Masculino
BACOLOD City – Police are waiting for the families of the two men who were found dead at Purok Talutog, Barangay Dulao, Bago City, Negros Occidental yesterday to identify and claim their remains.
Staff Sergeant Armando Arao Jr., investigator of Bago City Police Station, said they have to identify the victims first, as this is vital in the investigation.
Once the victims have been identified, the police can check their background which could help them establish the motive of the killing, Arao said.
Arao said the victims' hands, legs, and faces were wrapped with packing tape, and they had scratches on their bodies.
A lever hose was tied around the victims' necks, an indication of possible strangulation.
He said that markings from the hose were visible on their necks, but they could not ascertain yet if it was the cause of their death.
Arao said that a duck raiser discovered the lifeless bodies of the victims, whom he believed were just dumped in the grassy part of the area as there was no indication that the crime was committed there. The area was far from the houses, and no witnesses have surfaced, as of this time.
Arao said that he is not sure yet if these were victims of summary execution, but he considered them as "salvage" victims.
He said that they have not received any report on missing individuals in Bago City.
They have alerted other police stations here and the province to aid them in identifying the victims.
The remains of the victims are now at Zeia Funeral Homes in Barangay Taloc.