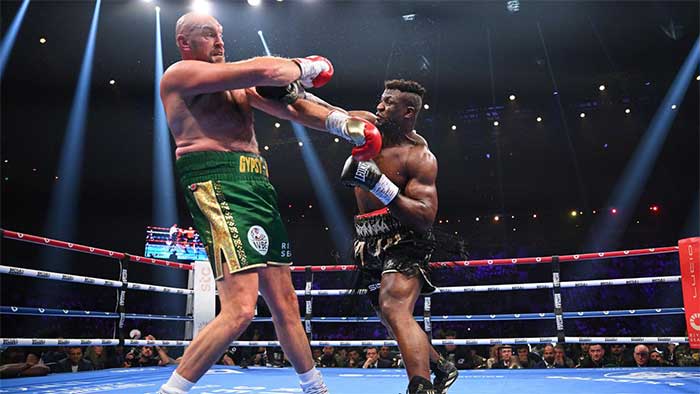 By Leobert Julian A. de la Peña
Tyson Fury escaped a convincing challenge from former Ultimate Fighting Championship (UFC) heavyweight king Francis Ngannou during their highly-anticipated boxing clash last October 29, 2023, held in Saudi Arabia.
Despite receiving a knockdown, the reigning World Boxing Council (WBC) and lineal heavyweight boxing champion managed to pile up the points to pull off the split decision win.
It wasn't the fight that everyone expected as the first-timer Ngannou earned the nods of the crowd due to his exceptional performance in the fight.
Ngannou put Fury on the backpedal for the majority of the first half as his punching power made the difference in the first five rounds.
The biggest moment came in the third round after Ngannou rocked Fury with a one-punch leftie that put him down to the canvas.
However, Fury was able to get up and started to fight smarter, using his reach and height advantage to out-point Ngannou in the last remaining rounds.
As soon as the sixth round took place, Ngannou seemed to lose gas as his stamina hindered him from sustaining his aggression in the first four rounds.
It then gave Fury the window of opportunity to redeem himself and pile up score after score with his accurate jabs from the outside.
Ngannou had his moments in the final round as he was gunning for another knockdown but Fury fought wisely and disengaged every time he was hounded with pressure.
Two judges scored the bout in favor of Fury, 96-93, 95-94, while the other official had it for Ngannou, 95-94.
"No, that definitely wasn't in the script," He's a hell of a fighter. Strong, good puncher, a better boxer than we ever thought he'd be," said Fury of Ngannou.