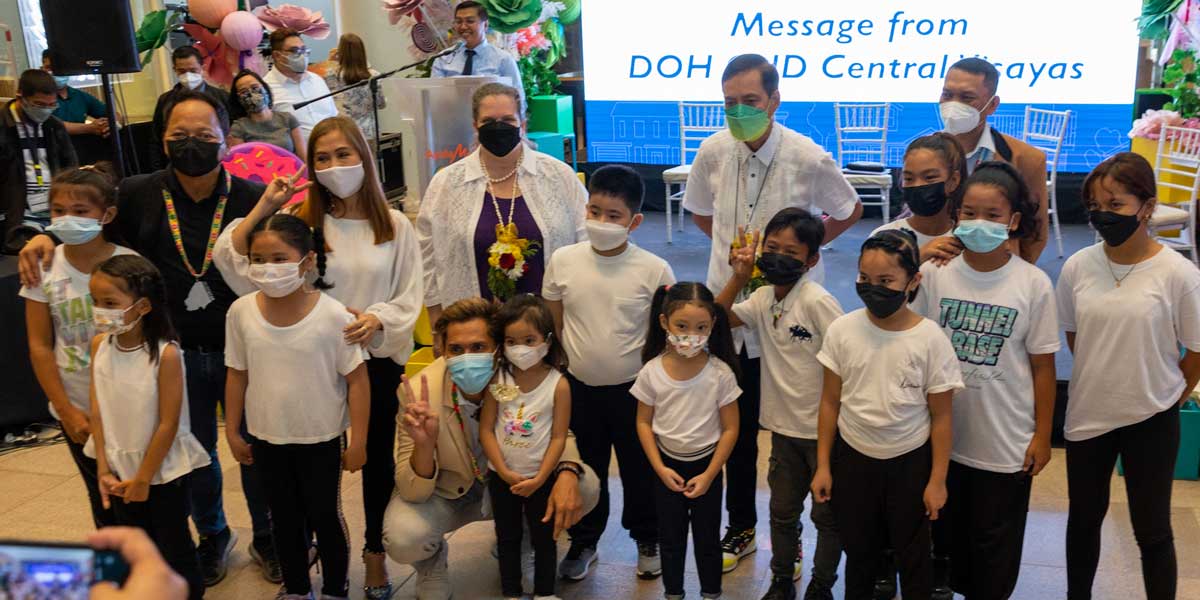 On March 8, 2022, U.S. Embassy in the Philippines Chargé d'Affaires (CDA) ad interim Heather Variava joined Cebu City Mayor Michael L. Rama and representatives from the Department of Health and Department of Education to launch the BIDA KID COVID-19 prevention campaign in the Visayas.
The BIDA KID campaign reminds everyone to continue observing COVID-19 prevention measures as children return to school and people resume in-person activities.  The campaign is a follow-up to the BIDA Solusyon (Be the Solution) COVID-19 prevention multimedia campaign, supported by the United States Agency for International Development (USAID), which reminds everyone to continue practicing key COVID-19 preventive behaviors.
The U.S. government and Cebu City government also celebrated Cebu City's milestone of vaccinating 92 percent of its eligible adult population.  With USAID support, the city is advancing efforts to reach a similar goal for children aged 5 to 11.
"We are very pleased to see the fruits of our partnership with your city, and we look forward to forging on together as we build back better," said CDA Variava.  "We remain committed as enduring friends, partners, and allies to work with you all so we can finally put an end to this pandemic."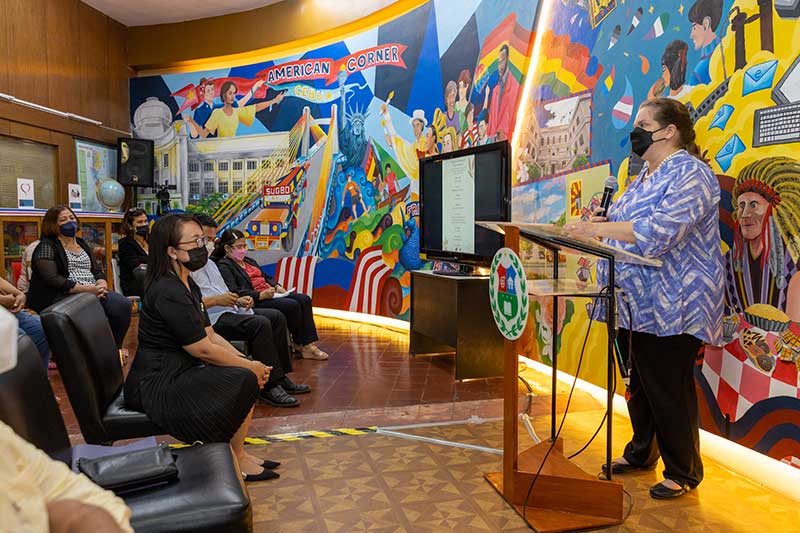 In her first visit to Cebu, CDA Variava met with university, business, and government leaders to discuss opportunities to strengthen and deepen U.S.-Philippine partnerships.  She also participated in an International Women's Day program at the American Corner of Cebu.
CDA Variava also visited a USAID-supported pediatric vaccination site at Cebu City's Ayala Center mall and received a plaque of appreciation from Mayor Rama for the U.S. government's support in mitigating COVID-19 community outbreaks and enhancing the city's vaccine rollout, including for children aged 5 to 11.
"With more than 90 percent of our city's target population fully vaccinated, we celebrate the near total defeat of COVID-19 in Cebu City.  In this, we are truly and deeply grateful to USAID for being a major force that made this achievement possible," said Mayor Rama.
Assisting the Philippines in its COVID-19 response has been a top U.S. government priority since the outbreak began.  To date, the United States has provided more than Php1.9 billion ($39 million) to support the country's COVID-19 response and accelerate vaccination for priority populations.  The United States has also donated more than 33 million doses of safe and effective COVID-19 vaccines to the Philippines through the COVID-19 Vaccines Global Access (COVAX) facility.
USAID has supported Cebu City's COVID-19 response by training nearly 200 barangay health emergency teams; reaching more than 1 million people with various prevention, detection, isolation, treatment, reintegration, and vaccination messages; enhancing 14 community isolation units that served more than 10,000 individuals at the peak of the pandemic; and helping establish nearly 100 vaccination sites.  These interventions have helped Cebu City manage the more than 53,000 cases recorded since March 2020.
For the past 60 years, USAID has worked with the Philippine government and local organizations to achieve shared development goals, investing more than $5.1 billion (Php247.5 billion) to support the Philippines.