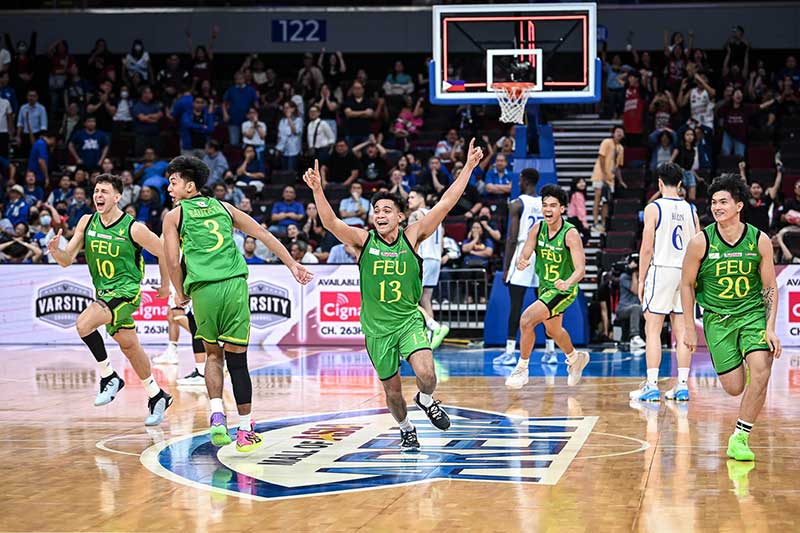 By Leobert Julian A. de la Peña
L-Jay Gonzales. What a cold-blooded player.
Seeking to boost the chances of the Far Eastern University (FEU) Tamaraws to enter the Final Four, the veteran floor general delivered again for the green nation after burying the game-winning three-pointer against the Ateneo de Manila University (ADMU) Blue Eagles, 62-59, in the second round preliminary phase of the UAAP Season 86 men's basketball tournament last October 25, 2023.
With the victory, the Tamaraws have swept the Blue Eagles, 2-0, in the first two rounds of the elimination phase of the UAAP men's hoops tourney.
After letting their 57-52 lead slip away when the Blue Eagles made a courageous comeback, Gonzales made sure to prevent any spoiler after taking over the game in the last two minutes of action.
It was Gonzales who halted the offensive bleeding for FEU after cashing in a tough slashing bucket that extended their cushion to three points, 59-56, with only 47 seconds remaining in the nip-and-tuck affair.
Just when the Tamaraws thought that Gonzales' tough shot was the dagger of the game, rookie sensation Mason Amos answered the call for Ateneo after swishing in a clutch trey that equalized the match at 59-all.
Amos knocked down the three-pointer coming off a well-designed pick-and-pop play with Chris Koon and didn't hesitate to hoist the trifecta when he found an opening from the left elbow.
Ateneo had the chance to settle for the final shot of the game but a costly turnover pass from Kai Ballungay gave the Tamaraws a glimmer of hope in the final 3.8 seconds of the game.
That's where Gonzales stole the limelight for FEU after pulling off a one-legged three-pointer at the top of the key to beat the buzzer that caused pandemonium inside the arena.
Gonzales capped off his majestic performance after unleashing 21 points including the jaw-dropping buzzer-beater shot from the rainbow country.
The much-needed win helped the Tamaraws improve their record to 3-5 while Ateneo fell to a sub-par 4-4 win-loss record.