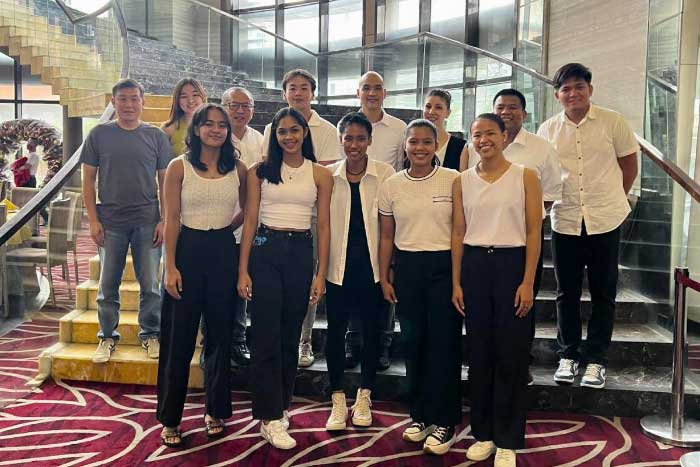 By Leobert Julian A. de la Peña
The University of the East (UE) women's volleyball program just made its biggest move of the off-season so far after securing the commitment of five of the best high school recruits in the country.
Leading the pack of the new members of the UE tertiary program are Casiey Dongallo, Jelaica Gajero, Grace Fernandez, and Kizzie Madriaga from the California Academy located in Antipolo, Rizal.
Completing the quintet cast of the future UE superstars is Claire Castillo from Maryhill College, a school in Lucena.
The five young recruits already made their courtesy call together with head coach Jerry Yee and sports patron Frank Lao at the Gloria Maris Restaurant Greenhills in San Juan.
All five volleyball players will immediately don the red and white colors of UE when the UAAP women's volleyball Season 86 kicks off.
Aside from the four-player haul of UE, they also acquired the services of California Academy's mentor Obet Vital to become Yee's assistant coach.
It has been a series of heartbreaking UAAP appearances for UE since the Final Four era began last 1993 when they failed to clinch a single title in the women's division.
Unlike their high school girls' program where they managed to win five championship titles from 1999-2007, the college program is yet to break the streak of NU, DLSU, Ateneo, and UST.
With the help of the five best HS players, coach Yee and the rest of the UE coaching staff are excited to build a new image and surprise the UAAP volleyball community with what they can bring to the table.
UE will still have enough time to add more recruits as the highly-anticipated Season 86 will be eyed to take place on September 2023.