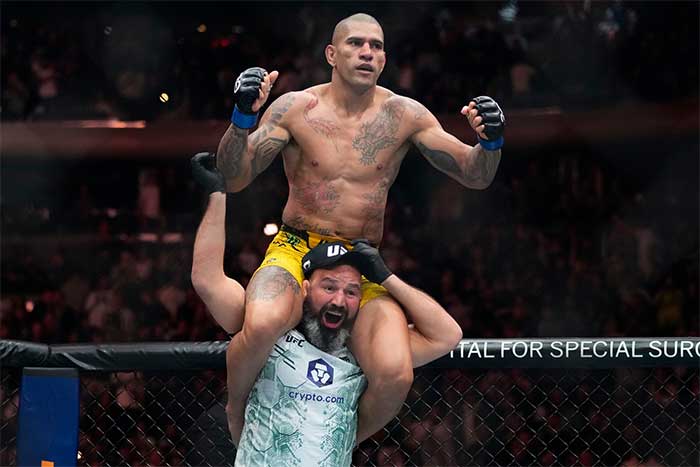 By Leobert Julian A. de la Peña
Alex Pereira is once again a champion in the Ultimate Fighting Championship (UFC) after stopping Jiri Prochazka via technical knockout (TKO) in the second round to bag the light heavyweight belt last November 12, 2023.
With the huge victory, Pereira just became a two-division world champion after taking over the middleweight category before suffering a loss to Israel Adesanya several months ago.
Coming off a momentum-boosting win over former division king Jan Blachowicz last July 29, 2023, the hard-hitting crowd favorite pulled off one of his biggest victories in his UFC career against a disciplined Prochazka.
Both fighters entered the match executing their game plans as Prochazka stuck to his tremendous stand-up stance while Pereira targeted his legs with his powerful kicks down low.
The action heated up midway through the first round as Prochazka created chaos with his hounding pressure, throwing haymakers while moving forward to disrupt Pereira's hitting space.
However, the former middleweight top dog closed the first round in style and hit Prochazka with several thundering leg kicks and a sneaky right jab during the remaining 15 seconds.
Prochazka began the second round with the same intensity but this time became more reckless after Pereira caught him with on-point counter hooks when he stepped on the gas pedal.
Little did Prochazka know that it would be a disappointing sequence of events at the 4:08 mark of the second round.
As Prochazka leaned forward to throw short jabs, the technical Pereira caught him with a solid left uppercut that changed the whole complexion of the fight.
He tried to clinch and hope for a miracle but Pereira threw instant ground and pound hits which were enough to force the match referee to halt the main event.
Pereira then improved his UFC record to nine wins, seven knockouts, and two losses while Prochazka fell to 29 wins and four losses.